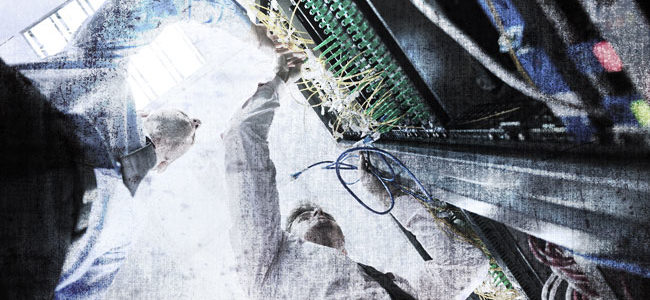 After 237 Years, America is Finally "Free"
In April 2012, Congress did the unthinkable…
It actually passed a law that was beneficial for everyday Americans, not just the privileged few.
Shocking, I know.
Specifically, it ratified the Jumpstart Our Business Startups (JOBS) Act.
Most importantly, the bill included a provision to unleash no-holds-barred equity crowdfunding.
In other words, guys like you and me were finally going to be allowed to invest in privately held technology startups.
Previously, this profit bonanza was only reserved for the world's richest, most sophisticated investors.
But there was a small catch…
The SEC first needed to come up with rules on how to regulate the fundraising free-for-all.
And go figure… it completely missed the original deadline of January 2013.
The good news is, the regulatory body finally got off its duff. So is the wait finally over?
Not exactly. Here's why…
Startups: You Are Now Free to Advertise Across the Country
A couple weeks ago, the SEC issued its ruling on Title II of the JOBS Act – the first of two provisions needed before crowdfunding can go mainstream.
I won't bore you with the legalese… but simply put, the SEC eliminated the ban on "general solicitation." For decades, this mandate forced startups, hedge funds and venture capitalists (VCs) to rely on word of mouth and other forms of private communication to raise funds.
You see the problem with this?
As serial entrepreneur and Founder of Fundable, LLC, Wil Schroter, says, "It's kind of hard to raise money if you can't tell anybody about it." I'll say!
Starting this September, though, companies will be free to tell everyone about their businesses and solicit funding for them.
The only bummers? Companies will still be limited to taking money from accredited investors and these investors will have to take extra steps to verify their accredited status.
Tim Berry, Founder and Chairman of Palo Alto Software, offers a good summary: "What we gain in recruiting new members through the relaxation of rules against general solicitation, we lose in the new hoops our members will have to jump through."
Still, we're making progress here. The changes will help get the word out about startups. And that's crucial…
Will the Funding Floodgates Open?
Did you know that a paltry 3% of America's eight million accredited investors currently invest in startups?
Without knowing what new technologies and products are out there, due to the old solicitation law, it means there's a lot of potential funding just sitting idle.
And for the general public, it's darn near impossible to conduct early due diligence on a project or innovation unless they know someone on the "inside."
But thanks to greater advertising efforts, we'll now be able to start gathering information about private companies, giving us a headstart on our research. That's particularly important when it comes to technology-based projects.
One key issue still needs to be rubber-stamped, though…
The $64,000 Question
Even after the SEC's ruling last week, non-accredited investors (i.e. – the public) still can't invest in startup opportunities. So when will this happen?
Unfortunately, the SEC hasn't said when it plans to issue rules on Title III of the JOBS Act, which will define how the public can invest in startups.
So don't be misled by reports to the contrary. The days of investing alongside the likes of Bill Gates in the world's hottest and most promising tech startups via crowdfunding portals aren't here just yet.
But even when it does finally happen, don't expect crowdfunding to become an investing panacea.
As Harvard Business School's Michael J. Roberts says, "Imagine a world in which there are millions of unsophisticated investors who don't have the time or experience to evaluate these [crowdfunded] businesses. Would you expect their returns to be higher or lower than the VCs who have spent decades doing this?"
Umm, lower.
Bottom line: Nothing's ever going to replace good old-fashioned due diligence, hard work and industry contacts to unearth the world's most disruptive technologies and, in turn, most profitable investments.
Which is exactly what we provide, by the way!
Ahead of the tape,
Louis Basenese
for Tomorrow in Review