The REAL Way to Profit From the Cryptocurrency Craze
Something pretty unprecedented is happening right now.
The "fidget spinners" of the moment — the darlings of traders and speculators — are pushing some of our tech recommendations higher.
The cryptocurrency craze is driving demand for advanced chips from a handful of major players in this space.
If you've been following my reports I first brought this emerging trend to your attention just last month…
… and so far, it has legs… Strong ones!
This week, a major chipmaker reported its earnings and surprisingly beat estimates and shares surged! One of the drivers for the company's earnings growth has been cryptocurrency mining.
If you recall, cryptocurrencies like Bitcoin and Ethereum require digital "work" in order to mine new units.
This work can take different forms depending on a cryptocurrency's specification, but it can include maintaining the distributed ledgers that are a foundation for this financial technology.
To say that cryptocurrencies have been hot this year is an understatement. It's a virtual gold rush. And advanced chipmakers are the equivalent of pick-and-shovel plays for the cryptocurrency phenomenon.
In fact the mania is driving cryptocurrency miners to the point of leasing Boeing 747 jumbo jets to ship in graphics processors to their "mining sites."
And miners are doubtless paying top dollar for these cards — if not engaging in Black Friday retail-style fights in Taiwanese warehouses.
Will this last? Like a 747, what goes up can also come down.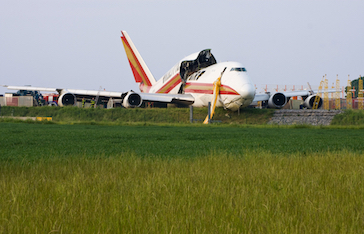 I prefer to view these tech stocks as a way to play durable tech trends like VR/AR, autonomous driving and artificial intelligence. But if cryptocurrencies sell more top-priced chips, it's icing on the cake.
Very profitable icing — and the right play on the leading chipmakers could score you a life-changing return on your money.
Despite strong earnings from top chipmakers, tech stocks have pulled back the past couple of sessions.
But this minor dip is only temporarily. And while the whole sector bounces back for the third quarter, you can be assured that I'll have even more top-notch opportunities to grow your wealth.
To a bright future,