Hot Tech IPOs Take on the FANGs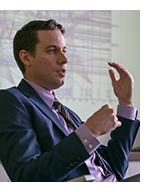 At the very end of 2017, I said we should break up the FANGs.
To be clear, I'm not rooting for the government to step in and chop these companies into smaller bits. I just would rather talk about Facebook, Amazon, Netflix and Google on their own merits instead of lumping these companies into a singular blob.
But Wall Street's favorite market meme just won't die. The legend is growing, in fact.
We're constantly bombarded with stories of tech domination. A new bastardization of FANG tries to take hold nearly every week. First, they added Apple to get FAANG (pronounced the same as the original, I assume). Then they gave up on cramming in more letters and just went with FANG+ when the NYSE Index futures showed up. This bad boy is made up of the four original FANGs plus Alibaba, Baidu, Nvidia, Tesla and Twitter.
Too far?
Think again.
Here's a new one: FAAMG.  That's Amazon.com, Alphabet (Google), Apple, Facebook, and Microsoft. For this acronym, they dropped Netflix and added Microsoft in what appears to be a play at a mega-cap tech grouping.
These stocks are becoming so powerful that they are even "strangling innovation by discouraging new tech startups," Bloomberg opines.
The theory makes sense. The number of new startups are shrinking because they just can't compete against tech's most prolific conglomerates.
There's probably some truth to big tech strangling startups. But is FANG (or FAAMG) dominance stifling demand for new tech listings on the public market?
Not lately.
In fact, investor appetite for initial public offerings in the tech sector is fueling FANG-beating returns.
"Successful initial public offerings by closely watched companies like Dropbox Inc. (up 43 percent through June 8) and Spotify Technology (up 30 percent) have helped boost excitement for U.S. tech debuts of all sizes and from all regions," Bloomberg reports. "And the momentum may continue into Uber Technologies Inc.'s expected offering next year."
In fact, Bloomberg notes that tech IPOs are beating the market at a 16-to-1 pace so far this year. Some of the winners have even jumped triple-digits during their short stints as public companies.
Chinese live-streaming service Huya Inc. (NYSE:HUYA) debuted on the market just last month. The stock is up an astounding 200% since its first day of trading. Another little-known IPO, internet security firm Zscaler Inc. (NASDAQ:ZS), has shot up more than 140% since its debut in late March.
These are incredible gains for an IPO market that many experts have left for dead.
Of course, some of these hot tech IPOs will eventually cool off. Others might even crash and burn once the hype dies down.
Either way, we'll remain selective when picking tech trades for our portfolio. We know too well how the financial media loves to lump these plays together— even when they aren't rising at the same rate.
Sincerely,
Greg Guenthner