A Refreshing New Way to Play Pot Today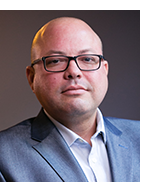 Welcome to the dog days of summer where markets are choppy and the seasonal slump is ready to kick in.
As such, many folks are cashing out and taking August off when it comes to playing the markets. The same is true for pot stocks.
You can't blame folks. Historically, August and September are the worst months for stocks.
That's because summer is a time for vacations, pools and family BBQs.
Even the most hardened market watcher would prefer enjoying the sunset while sipping an ice cold beverage on their patio… Instead of watching price action.
Today, however I need to throw a wrinkle into your leisure.
A new trend is sweeping the nation and it's offering up awesome opportunities for pot players. Let's get to it.
Your Ice Cold Opportunity
If you haven't heard, there's a new way to enjoy pot.
No, it's not edibles, nor is it non-combustibles, i.e. vape pens…
It's drinkables, and when we say this new industry is booming, we mean it's BOOMING!
You might remember my reports on Seven Cities' California Dreamin' and Lagunitas' Hi-Fi Hops beverages. But new research has uncovered a swath of new products.
Here's a snippet of what you can look forward to.
Ceria Beverages, owned by Blue Moon Belgian White brewmaster Keith Villa, is moving to remove the alcohol from beer and infuse the beverage with cannabis extracts instead.

New Belgium Brewery is putting hops into one of its beers making it smell like cannabis, and is called the Hemperor.

Hops and cannabis are biologically related.
Coalition Brewing out of Portland has introduced a CBD beer called Two Flowers.
Long Trail Brewing in Vermont introduced a CBD beer created with hemp honey produced at Luce Farms.
Other beverage brands include soft-drinks such as Keef Cola, Sprig, or Dixie Elixirs, which are cannabis-infused sodas.
Of course most folks don't have the means to invest directly in these small breweries. But not to worry, I have two great ways you could tap into this fast-growing trend.
If You Can't Beat Them, Join Them
Big Alcohol sees the writing on the wall.
Public sentiment is slowly but surely switching in favor of pot over alcohol as a way to cut loose.
Big Alcohol knows this and is going all-in on pot-infused beverages as a result. Here's your best options to playing this right now.
First we have Constellation (NYSE: STZ). The company is well known for its popular brands like Corona and Modelo, and for a long time STZ has taken a "wait and see" approach on pot-infused beverages.
Last year however, they've took a 9.9% stake in Canopy Growth Corporation to "identify, meet and stay ahead of evolving consumer trends and market dynamics," as reported in a press release.
The release further notes, STZ has made an agreement with the Canopy to share "knowledge and expertise" for an eventual collaboration on cannabis-infused drinks.
But that's not all…
Molson Coors (NYSE: TAP), a company with vast exposure to the North American cannabis market, is getting into the pot-infused beverage game too.
Bloomberg reports, TAP has partnered with Canadian based pot company Hydropothecary to bring new pot-infused beverages to market.
Hydropothecary, a Canadian pot company we recently featured in Tech Profits is up 18% on the news, notes Bloomberg.
The venture is a joint partnership, Yahoo Finance reports, but TAP also will "receive warrants to purchase shares" of Hydropothecary if they prefer.
Bottom Line: If you're searching for a new pot play that's easy to access, look no further than the Big Alcohol names above.
Now that's refreshing.
For Technology Profits Daily,

Ray Blanco
Chief Technology Expert, Technology Profits Daily
Editor's note: Tell us what you think of today's issue. What would you like to see covered next? Send your feedback and thoughts to TechProfitsDailyFeedback@SevenFigurePublishing.com.