3 Doubles in 3 Weeks
Editor's note: This week, The Rude welcomes special guest Mike Burnick.
Yesterday, Mike told you a little about himself and his Amplified Income system. Today, he'll give you a behind-the-scenes look at some of his latest trades…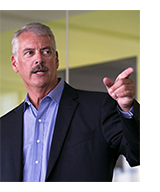 By the end of June, trade-war rhetoric was in full swing.
In the middle of a deepening trade war, I ignored the noise and entered three safe and defensive plays.
The first of these buys occurred on June 20 with Pfizer Inc. (NYSE: PFE).
Trade tensions between China and the U.S. have been bad news for most stocks, causing the Dow to plummet.
Almost every sector was dragged down except for health care.
I issued an alert to buy PFE August 2018 $37 calls. Readers were able to enter at a $0.55 price per contract.
One week later, we got a signal to enter two more defensive positions.
Fear had set off alerts for the bond market on June 27, and we targeted iShares Barclays 20+ Year Treasury Bond ETF (NASDAQ: TLT).
I issued an alert to buy TLT August 2018 $121 calls. Readers were able to enter at a price of $1.30 per contract.
The very next day, signals went off for another sector, this time for utility stocks.
We targeted SPDR Utility Sector ETF (NYSE: XLU), and I issued a buy alert to buy XLU August 2018 calls.
Readers were able to get in at a price of $0.80.
Then we waited… and the profits came rolling in.
On July 6, we sold our XLU contracts for $1.55 each, a 94% gain.
On July 9, we sold our TLT contracts for $2.00 each, a 54% gain.
On July 11, we sold our PFE contracts for $0.89 each, a 62% gain.
By taking advantage of market turmoil, we doubled three of our investments in just three weeks.
That's the power of Amplified Income.

Mike Burnick