Hungover Trading Beats the Market
[Editor's Note: My friend and collegue Jonas Elmerraji recently told the secret to gaining an edge on the market…
Trading hungover.
Today, Jonas shares why… and provides you with an exclusive opportunity to replicate the strategy with out throwing back a couple cold ones…]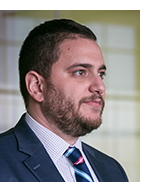 Pounding 12 cans of Miller Lite on Sunday night might just be the secret to trading at your peak when the market opens…
That's the advice from one of the most successful traders in history, anyway.
Recently, billionaire hedge fund manager Paul Tudor Jones gave a talk at Goldman Sachs in New York. One of the anecdotes he shared was about Richard Dennis, the Chicago commodities trader of "Turtle Trader" fame.
In the early 1970s, Dennis borrowed $1,600 from his father, and reportedly turned that into about $200 million over the next ten years.
By the time he retired from trading, Dennis was known as the "Prince of the Pit".
According to Dennis, he did his best trading when he had a hangover from the night before.
"Not many of his colleagues would share Dennis's belief that it's advantageous to enter the vast trading room 'half dead'," notes a 1976 profile on Dennis, then only 26.
The benefit of a hangover?
It takes away emotion. When you're hungover – or sick, he says – you show up to the trading floor flat, unmoved by the excitement of the price action around you. As a result, you don't let emotion creep into your decisions. Every move you make is mechanical.
Luckily, you don't need to wake up with a throbbing headache to be a successful trader.
Computers give us the same ability to make unemotional trading decisions today.
The hard part that remains is actually acting on those decisions. After all, the most important time to buy is often precisely when you don't want to. The critical point for following any system is when the market has just landed a gut-punch.
People often mistakenly think that the point of using a trading system is to eliminate losing trades.
That's not quite accurate.
Fact is, if you're trading in any financial market, you will have losers.
And while our goal is obviously to have winning trades overwhelm the losers, the point of using a system isn't to totally eliminate losses. It's to prevent losses from getting in your head and keeping you out of the market when the next buy signal comes after a string of bad luck.
It's only a matter of time until the next market shock. When it happens, many investors are going to find it hard to stick to their guns and buy when their gut is telling them to run for cover.
That's when it becomes even more important to "trade like you're hungover".
And if all else fails, you can always head to the store and grab that 12-pack of Miller Lite…
Sincerely,

Jonas Elmerraji
P.S. You don't need to be a computer whiz to take advantage of a sophisticated, profitable trading system. We're currently opening the doors to new members of Kinetic Profits. Click here now for more details.