The No. 1 Secret to Trading Success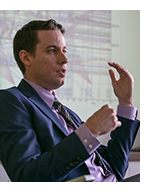 Even as the major averages rip higher week after week, it's still possible to lose money in this market.
Ultimately, your success hinges on your ability to shut out the noise and stick to your trading rules.
But it does no good to follow your rules if they suck.
Today I'm going give you a short template you can use to build a list of rules that fits your trading style.
Every trader is different. Some can tolerate higher risk. Some trade more often than others. So it's only natural that different traders have different sets of rules. But it doesn't matter if you're trading options every week or following broad, monthly trends. These tips will help build the foundation for your own trading rules.
Let's get started:
Category No. 1: The Negatives
Every trader needs to know his limits. And that means you. So you need to ask yourself… what stocks should I avoid at all costs?
Maybe you think buying stocks below $1 is too risky. Or maybe you have volume requirements so you don't get stuck in a name that's too thinly traded. Perhaps you trade only domestic equities. Or you have a particular sector or industry group you prefer to avoid.
Whatever your preferences, you need to eliminate your negatives. It's essential to know what you won't trade – then put it in writing. Writing it down forces you to commit to your rules in a way you might not otherwise do. So if the market ever tempts you, you'll be less likely to throw a bet down on a trade that you know, deep down, is a long shot.
Category No. 2: Nuts and Bolts
Now that you've written down your risk-related rules, how are you going to pick your stocks?
A majority of your rules in the nuts and bolts section will be geared toward helping you pick the best trades. Now, there'll probably be some "negatives" in this group — such as "Never buy a stock right before earnings" or "Never let a winning trade turn into a loser."
This section will also probably evolve with your market experience. You can even add rules about what kinds of chart patterns or breakouts work best for your particular trading style. For example: "Only buy a stock after it's broken through a key resistance level."
This part of the list will take a while to build– maybe years. But as it evolves, you should see the rules improving your winning percentage and overall gains. So start writing, keep the list in a safe place, and keep adding to it as you go.
Category No. 3: The Personal and Anecdotal
The final category is for the off-the-wall rules that are part common sense and part emotional.
Here are a couple examples:
"Don't trade for a week after you book three losses in a row."
"Always take at least partial profits when a stock is two standard deviations above its short-term moving average."
These might work for you. Others might not. It all depends on your trading style and personality. The main point to remember is your rules are bits of wisdom you might have picked up after making a bad trade or booking 10 winners in a row. They're the ones that keep you in the zone. They can also keep you from losing your mind (and all your hard-fought gains) when things aren't going your way.
Here's one last tip:
It helps to write out your rules by hand in a notebook. Once you have 10-20 rules you like, type them up in a list and print them out. Keep the rules at your trading station and add to them and make notes regularly.
Every successful trader I've ever studied had his own personal trading rules. If you want to succeed in the markets, you need to emulate the pros by developing your own list of winning rules.
Sincerely,

Greg Guenthner