The SEC vs. Elon Musk [3 Must-See Charts]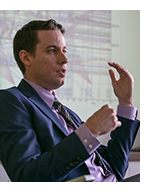 Distractions abound as third-quarter trading ends today.
The Kavanaugh hearings have whipped political junkies into a frenzy. Trump's never ending trade war continues to spook investors. Meanwhile, the doom-and-gloom crowd anxiously awaits the arrival of October, a month packed with historic market massacres.
Will any of these distractions derail a newly resurgent bull market? Or are we about to experience a powerful melt-up rally?
Let's go to the charts to find out…
1. The SEC vs. Elon Musk
Elon Musk has transitioned from shooting rockets into space to shooting himself in the foot.
The Tesla Inc. (NADSAQ:TSLA) CEO's erratic behavior has now officially drawn the ire of the Securities and Exchange Commission. In a bombshell announcement Thursday afternoon, the SEC alleges Musk committed securities fraud with his "funding secured" Twitter fiasco. The regulatory agency now seeks to ban him from serving as CEO.
Tesla shares reeled on the news, dropping double digits in extended trade. The stock is on track to open this morning near its September lows at $275.
As you can see from the above chart, Telsa stock has traded in a wild range over the past six months. Shares spiked as high as $380 in early August before plummeting back toward their April lows just a few weeks later following Elon's latest antics on Twitter.
As far as I'm concerned, Telsa stays on my list of "untradable" stocks. Telsa fanboys and short sellers are dug in for a long war — and there's simply too much headline risk to mess with this stock right now.
2. Smooth sailing for the S&P
While Telsa has been an insane roller coaster of volatility, the major averages have experienced a relatively mundane third quarter.
Despite the gaudy headlines, the S&P 500 hasn't posted a 1% daily move in three months, notes AdvisorShares portfolio manager Eddy Elfenbein.
It's true! While the S&P 500 has churned higher since early July, we haven't experienced any earth-shattering move. Instead, we've been treated to a nice, orderly rally back to new all-time highs.
Will this quiet comeback rally turn into a face-ripping, fourth-quarter melt up? We'll know soon enough…
3. A sign of the times?
Household name tech stocks are leading the market once again.
After consolidating over the past month, stocks like Apple Inc. (NASDAQ:AAPL) look ready to jet to new highs once again. Apple jumped more than 2% yesterday, while Amazon.com (NASDAQ:AMZN) popped back above $2,00 for the first time in three weeks.
Meanwhile, a storied American industrial giant continues to sputter.
General Electric (NYSE:GE) unceremoniously decoupled from the bull market at the start of 2017 as conglomerates fell out of favor in a market dominated by elite Silicon Valley tech stocks. Just one year later, GE stock had dropped more than 50%.
We tried to play GE for a trade as the stock started to bottom out in April. But the move didn't stick (and we were forced to bail). The stock is now lower by nearly 60% over the past two years. For comparison, Apple has more than doubled over the same timeframe.
This Bloomberg headline sums up the situation perfectly:
A $100 Billion Giant Is Spiraling and No One Cares
In this market environment, it pays to stick to trading winners like Apple. If an end-of-year melt up rally is in the works, the big tech players could treat us to spectacular gains in the weeks ahead.
Sincerely,

Greg Guenthner
P.S. After keeping this project a top-secret for over a year…
After spending hundreds of thousands of dollars developing it…
Our publisher just released something that could help you make thousands of dollars every month…