America Votes "Yes" On Pot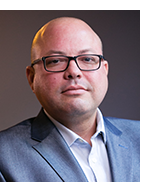 The public has spoken.
And they're strongly in favor of medical and adult recreational marijuana use.
Four states; Michigan, Missouri, Utah and North Dakota had marijuana measure on last night's ballot.
Around 9 p.m. the results started rolling in. Voters in Michigan legalized recreational marijuana, breaking ground in the Midwest as the first state to ever do so.
In Utah and Missouri, voters legalized marijuana for medical purposes ― the 31st and 32nd states to approve medical cannabis, as reported by the Huffington Post.
Unfortunately, North Dakota failed to pass a measure that would have legalized recreational marijuana. But there's a silver lining…
They still have legal medical marijuana.
And 3 out of 4 wins is great news for the space.
The Push To Federal Legalization
Additionally, at the federal level the FDA has recently approved a new marijuana based therapy, while the DEA simultaneously rescheduled this first-ever cannabis derived therapy to treat sick kids.
And in Congress, bills are continously being floated to change how we regulate cannabis.
Even President Trump is rumored to favor making changes to legalize cannabis, leaving things up to the states.
Change with cannabis legalization started slow and public acceptance took years. Now it's moving fast!
Pot is hitting a tipping point and I've identified multiple ways to play this momentous and historic change for big profits.
Here's two you want to consider.
Two Post-Election Pot Plays
As pot stocks surge, the easiest way to tap gains is with the ETFMG Alternative Harvest ETF (MJ).
MJ's major holdings include stakes in Aurora Cannabis, Canopy Growth, Cronos Group and Tilray among other big names in the pot space. Plus, MJ has extensive international exposure in all the right places.
After double-topping into a downswing the past few months pot's new election tailwinds could help this ETF double in value over the next six to twelve months.
But that's not all…
Riding the ballot wave, we have THC Farmaceuticals Inc. (OTC: CBDG) headquartered in Salt Lake City, Utah.
The company originated as a medical marijuana collective in its early stages. But now THC Pharmaceuticals focuses on producing "Connoisseur Grade" concentrates for high-end the cannabis consumers on a much larger scale.
And now with legislative backing confirmed by voters, THC Farm and MJ could soar post-election.
For Technology Profits Daily,

Ray Blanco
Chief Technology Expert, Technology Profits Daily
TOPICS |
2018
,
America
,
ballots
,
Canada
,
Election Night
,
legal
,
Legalization
,
legislation
,
marijuana
,
midterms
,
POT
,
Ray Blanco
,
U.S.
,
voting
,
weed