Canopy Growth Cleans House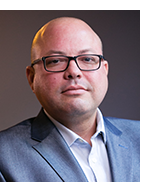 As fireworks whizzed through the night sky and as we waved our flags proudly, there were important decisions being made in our nation's capital this July Fourth holiday…
Some of which are vital to us keen marijuana investors.
For example, the House Judiciary Subcommittee on Crime, Terrorism and Homeland Security is planning to hold a hearing this week on ending federal marijuana prohibition.
That's huge!
And although there's no vote scheduled and news is still leaking slowly, this is a major shift.
The end of cannabis prohibition is so close you can smell it…
Getting rid of the federal prohibition on pot would provide a major boon to cannabis operators currently in states where pot is legal, opening up new banking opportunities and cross-state operations and boosting investor confidence.
In other pot news, Canadian cannabis company Canopy Growth Corp. (NYSE: CGC) made headlines recently…
The market was shocked to hear that co-CEO Bruce Linton had been asked to step down from his position in the company and on the board.
Linton said in a statement…
Creating Canopy Growth began with an abandoned chocolate factory and a vision. The board decided today, and I agreed, my turn is over.
And it's been said that CEO Mark Zekulin is next on the chopping block…
While Linton admitted to CNBC that he was in fact fired, Zekulin told Bloomberg news that he would be stepping down from his position once CGC had found a replacement suitable for filling his role.
This drastic executive change at the world's largest cannabis company came only eight months after Corona and Modelo beer distributor Constellation Brands Inc. (NYSE: STZ) took reign, occupying four of the seven seats on the Canopy board.
According to MarketWatch, previous to the ousting, co-founders Linton and Zekulin had a speculative discussion regarding the possibility of being forced out when Constellation brought $4 billion to the table.
This change affects everyone…
Canopy has provided hundreds of jobs in the little town of Smiths Falls, Ontario.
The town was decimated when a chocolate manufacturer closed down and left hundreds of people unemployed. And now people are wondering what this management change will hold for the town that depends highly on CGC for secure jobs.
Still, this revamp could be good news for shareholders…
Investors and other players in the cannabis sector received word that Constellation plans on bringing seasoned individuals to the team, including executives that have long track records of running well-developed companies.
With a market cap of $14 billion, Canopy certainly commands the exploding cannabis market.
The possibility of federal legalization in the U.S. is just in sight, and with a new leaf turned on Canopy's board, it looks like more earnings are right around the corner for the cannabis giant.
Stay tuned — I will keep you updated as this unfolds.
For Technology Profits Daily,

Ray Blanco
Chief Technology Expert, Technology Profits Daily