Up 41% and Still Gaining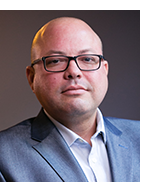 We haven't talked biotech stocks in a while…
But there's a good reason.
Many of our favorite tech stocks continue to rise, and we always want to put forward the best opportunity and analysis for the most pertinent market. But biotechs — much like many pot stocks right now — are mired in choppy action and desperately fighting off a larger breakdown.
Take the popular iShares Nasdaq Biotechnology ETF (IBB). After a few months of slow, positive-looking growth in Q1, IBB has recently been enduring heavy chop and wild swings.
IBB's chart is almost trendless… but there are two key data points to note. If IBB falls below $100, we could soon revisit last December's lows. As for a breakout, trading expert Greg Guenthner notes we need to revisit February's high to feel comfortable that a breakout is possible.
But that doesn't mean you can't profit in biotech.
All it takes is one good stock and one big run to put a huge chunk of change into your pocket.
And if any of our followers acted on this one particular biotech we've suggested a few times, they could be up as high as 41%, with more profits on the way.
Here's what you need to know.
The Keytruda Factor
When we first suggested grabbing a stake in Merck & Co. (NYSE: MRK) in May of last year shares were trading at $58.
Today shares opened at $83.99. Folks who acted on this company last year could be sitting on gains as high as 41% today.
The real good news, however, is MRK shares could continue to run, meaning more profits for you.
The reason Merck shares are performing so well against the backdrop of a choppy biotech sector comes down to one thing… Keytruda, MRK's newest cancer therapy.
Sales for this therapy are booming. On its earnings call, Merck noted Keytruda sales have grown by 58% for the quarter, producing $2.6 billion in revenue.
As a result, MRK crushed Wall Street's expectations this week. Here are the additional details:
Sales of Gardasil vaccine to prevent certain types of cancer were up 45.7%, to $886 million
Earnings came in at $1.30 per share versus $1.16 per share expected
Revenue: $11.76 billion versus $10.96 billion expected
Full-year EPS were reported between $4.84 and $4.94 versus the consensus $4.75
2019 revenue is forecast between $45.2 billion and $46.2 billion versus expectations of $44.74 billion.
Pretty darn good report. And as such, MRK shares are on the move once again.
Merck Moving Forward
There's not much to worry about with MRK shares today. Even if you missed the boat last year for the big score, expectations for the company are very positive and MRK shares should still offer some nice returns over the next six–12 months.
Additionally, Merck offers its owners a nice dividend while they wait.
Bottom line: Merck & Co. is bucking the greater biotech sector trend, and in this sector it is one of the best, most reliable big names to own.
For Technology Profits Daily,

Ray Blanco
Chief Technology Expert, Technology Profits Daily