Diversify With This Asset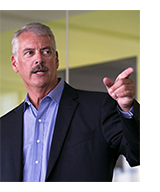 Successful people have numerous income streams. It's a fact.
And this diversification allows them to protect their wealth, as well as make exponentially more money than most folks. That's because they tend to have stakes in high income-producing investments most of us never heard of.
Speaking of which, last time I was in Baltimore at our company headquarters I had the chance to sit down with Jonas Elmerraji, Seven Figure Publishing's market data expert.
What he showed me regarding a little-known but potentially highly profitable opportunity is manifesting in the markets.
And it's in a sector we've suggested a few times this year as well.
This is your moneymaking opportunity for today…
JONAS ELMERRAJI, CHIEF QUANTITATIVE EXPERT
Emerging Markets Are Waking up – Here's How to Play Them
Stocks aren't cheap these days. Including dividends, the big S&P 500 index is up more than 293% over the last 10 years.
Bargains are few and far between.
According to Goldman Sachs, this is the most expensive stock market in almost 120 years. The last time valuations were this stretched was all the way back in 1900.
It's easy to forget, though, that the rampaging rally that U.S. investors have enjoyed for a decade now hasn't been felt in other global stock markets. The old saying goes that "There's always a bull market somewhere" — a similar extension of that is that there's always value somewhere.
Right now, that value is in emerging markets.
Emerging markets are countries that haven't quite reached developed-market status alongside powerhouse economies like the United States, the U.K. and Germany but still have good economic infrastructure and strong growth (often growing much faster than more established markets).
The biggest emerging-market economies are Brazil, Russia, India and China, a group that Goldman Sachs famously named the "BRICs" back in 2001.
If the emerging markets tagline rings a bell, it's probably because they were the hottest investment of the mid-2000s. The big MSCI Emerging Markets Index returned better than 30% gains in 2005, 2006 and 2007. Every $10,000 invested in that big index in 2004 would have turned into $31,415 by the time 2008 came.
Lately, emerging markets have been in the gutter…
But that could finally be about to change.
After being out of favor for the better part of the last decade, emerging markets are cheap again. How cheap? As a group, emerging markets trade at a 55% discount to the U.S.
Think about that for just a second. Imagine if you could buy Apple for $94 a share instead of $209. Or Exxon for $36 instead of $80. Or JPMorgan Chase & Co. for $52 instead of $117. They'd be no-brainers.
That's what's happening in emerging markets right now.
In order for emerging-market stocks to catch up to the valuations found here in the U.S., they'd need to rally 222% from current levels. That's an astounding gap — and it leaves plenty of opportunity to be wrong about the magnitude of the move and still make a lot of money.
So what's the best way to play dirt-cheap emerging markets right now?
In my view, it's the Global X MSCI SuperDividend Emerging Markets ETF (SDEM).
SDEM is a basket of 50 individual emerging-market stocks. Buying a single share of SDEM gives you instant exposure to all of them. Importantly, this ETF owns stocks that aren't easily accessible to U.S. investors — holdings include a Qatari real estate company, a Brazilian energy utility, a Taiwanese high-tech manufacturer and a Russian diamond miner, for instance.
None of those companies trades on U.S. exchanges, but owning SDEM gives you the ability to benefit from their upside.
One of the things that makes SDEM unique is its dividend focus.
SDEM specifically focuses on foreign stocks that pay out dividends, paying special attention to firms that have a track record of raising dividend payouts to investors. Given that emerging markets have historically been more volatile than U.S. stocks, this dividend focus provides some welcome stability.
It remains to be seen whether emerging-market stocks finally get spurred higher this time. But from fundamental, technical and geopolitical standpoints, the stars may finally be aligning.
Bottom Line: SDEM looks like a solid way to make a bet on emerging markets playing catch-up with stocks here at home.
Here's to growing your wealth,

Jonas Elmerraji
Chief Quantitative Expert