Pot's New Long Term Outlook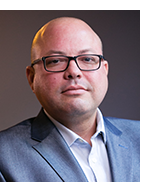 Markets have retched all week, spooked by concerns of an inverted yield curve, a signal that's often the precursor to recessions.
The Dow shed 800 points on Wednesday alone, racking up the biggest single-day drop of 2019 for the stock market so far.
With murmurings of recession in the media's crosshairs this week, it's worth taking a stab at what might happen to the marijuana market if the economy starts to grind its gears.
Considering the extremely tough environment cannabis stocks have endured in 2019, the idea of adding a recession to the mix understandably has some cannabis investors feeling uneasy.
Uncertainty has a lot to do with it…
After all, cannabis stocks have never gone through a recession.
The good news is that there's evidence that points to cannabis trades actually faring better than most through a recession.
The reason? The closest comparable industries to marijuana — health care, alcohol and tobacco — are all known for being recession-resistant.
For example, while the S&P 500 plunged about 37% during 2008, cigarette maker Philip Morris Intl. lost just 9% that year.
Beer giant Molson Coors Brewing dipped just 3.78% over that same timeframe.
And pharma company Amgen actually rallied 24%!
Folks don't stop having health problems when the economy turns down — in fact, they often go out in search of lower-cost alternatives like CBD.
Likewise, while recessions may force people to go on fewer vacations, they generally keep smaller luxuries like alcohol, tobacco and recreational cannabis.
Now, recession-resistant isn't the same thing as recession-proof. Despite what the clickbait articles on the mainstream financial news websites might tell you, nothing is truly recession-proof.
But the positioning that cannabis' peer industries have during recession is just about as good as it gets.
One area where we'd likely see a recession impact the cannabis stock space is the separation between winners and losers, a theme we've been pounding repeatedly this year.
So far, Wall Street has avoided making the hard decisions about which pot stocks are likely to be long-term winners and which are likely to go bust. Believe me, there will be plenty of each.
Instead, this market has simply discounted everything.
That means that the best cannabis stocks are trading for less than they should while the worst are trading for much, much more than they should right now.
A recession would likely change that by putting pressure on the weaker names.
That makes pot stock selection more important than ever.
At this point, it's still far too early to call a recession likely. But it's crucial to be prepared. So, we continue to scour the market for beaten-down cannabis opportunities this summer.
And it's best to be prepared when we do find another opportunity.
If you are unsure on how to get started on trading, click here to see my fully comprehensive guide on buying pot stocks.
For Technology Profits Daily,
Ray Blanco
Chief Technology Expert, Technology Profits Daily