Healthcare/Insurance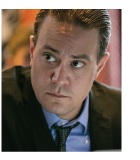 Dear Rundown Reader,
More today on our discussion of healthcare (and perhaps there's no better time to discuss than amidst a pandemic)…
"We have had national healthcare in Canada since the 1960s. Yes, we pay for it through our taxes (which are, of course, higher than the U.S.), but nobody goes without care.
"We have longer wait times for some procedures than a wealthy person in the U.S., but not unduly so. Per capita spending on healthcare in Canada is, I believe, about two-thirds of what the U.S. spends.
"Just a thought for my American friends."
And this from an MD regarding Monday's contributor: "Your reader is confusing healthcare with insurance. Yes, insurance is screwed up, but I bet he got really good healthcare for his new onset high blood pressure."
Point taken.
We'll share more Friday; hope you're getting through self-quarantine or sheltering in place — whatever your state's calling it.
Send your opinions to, TheRundownFeedback@SevenFigurePublishing.com.
Your Rundown for Wednesday, Mar. 18, 2020
House Calls
We promised Monday we'd share about an iconoclastic service that might shake up the U.S. healthcare system: the telemedicine industry.
One such company is Teladoc Health (TDOC)… and it's pretty much like it sounds. According to the company's website, "professional doctors are available by phone, video, or app 24/7."
That includes general practitioners, mental health professionals and even medical specialists.
And — as you can imagine — the COVID-19 crisis has meant a steep uptick in business for Teladoc.
According to an article at Barron's, "In its announcement on Friday, Teladoc said that patient visit volumes were up 50% over the week." That translated to over 100,000 patient "visits" last week, and over 50% of those patients were first-timers.
As for how the company's handling coronavirus diagnostics, chief medical officer Lew Levy says: "We have the unique ability to immediately connect with the CDC and other government agencies, to add the right screening tools and clinical quality protocols to our system, and most importantly, to keep patients—particularly those most at risk with underlying health conditions—out of care settings where they can face exposure." (emphasis added)
We mention this service for two reasons: Readers might want to check out whether it might be suitable for them.
Second, from an investment standpoint, "shares of Teladoc are up 52.8% this year," Barron's reports. "The stock has climbed as coronavirus fears have risen, and is up 32% since Jan. 17, a turning point for the global understanding of the epidemic."
This morning, TDOC shares are up almost 8% — a speck of green in a sea of red.
Market Rundown for Wednesday, Mar. 18, 2020
S&P 500 futures are down 90 points to 2,440.
Oil's down 10% to $24.17 for a barrel of WTI.
Gold's lost 1% to $1,509 per ounce.
Bitcoin is down $66.42 to $5,375.29.
Send your comments and questions to, TheRundownFeedback@SevenFigurePublishing.com.
Will talk more Friday.
For the Rundown,

Aaron Gentzler