Plenty of Blame to Go Around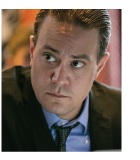 More opinions on the White House response to COVID-19:
"In January, Trump was forming a task force, banning travel from China and getting called racist and xenophobic by the Democrats and media.
"Meanwhile, Gov. Cuomo was telling New Yorkers to go shopping, to go ahead with St Patrick's Day plans and to relax. And Pelosi? She was handing out souvenir impeachment pens, high-fiving her Democrat co-conspirators and telling San Franciscans to go to Chinatown, to eat dinner and shop."
Another reader picks up on the theme of plenty of blame to go around…
"Trump sees himself as the nation's cheerleader, and as such, he put a happy face on the virus early on and minimized it far too much!
"However, he is not the only one… A significant number of people in positions of authority completely underestimated the impact of the virus and dropped the ball again and again.
"Candidly, we just didn't know how insidious this virus is. Many people have died needlessly because we were ill-prepared and too slow at responding."
Send your opinions to, TheRundownFeedback@SevenFigurePublishing.com.
Your Rundown for Monday, Apr. 13, 2020
Race for the Cure
According to the World Health Organization, there are 70 vaccines in development around the world, and there are three that are standouts.
"The furthest along in the clinical process is an experimental vaccine developed by Hong Kong-listed CanSino Biologics Inc. and the Beijing Institute of Biotechnology, which is in phase 2," says an article at Bloomberg.
"The other two being tested in humans are treatments developed separately by U.S. drugmakers Moderna Inc. and Inovio Pharmaceuticals Inc."
While social distancing measures alone don't seem to be the answer to containing the impact of the novel coronavirus, the race for a vaccine is in overdrive.
Under normal circumstances, vaccines take between ten to 15 years for approval; pharmaceutical companies are attempting to compress that timeline to 18 months.
And according to an article at Nature: "Of the confirmed active vaccine candidates, 72% are being developed by private/industry developers, with the remaining 28% of projects being led by academic, public sector and other non-profit organizations."
Inovio Pharmaceuticals' (ticker: INO) vaccine candidate — called INO-4800 — starts clinical trials today, in fact, injecting human subjects in Philadelphia and Kansas City.
We'll continue to follow Inovio's progress.
Market Rundown for Monday, Apr. 13, 2020
The S&P 500 Index is down 40 points to 2,750.
Oil's up 5% to $23.90 for a barrel of WTI.
Gold is up $16 per ounce to $1,736.80.
Bitcoin is down $225.40 to $6,725.64.
Send your comments and questions to, TheRundownFeedback@SevenFigurePublishing.com.
We'll chat again Wednesday. Have a great day!
For the Rundown,

Aaron Gentzler