Joke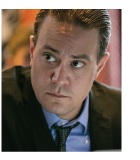 Dear Rundown Reader,
Here's a sample of your opinions on Congress' stimulus package(s):
"That stimulus check was a joke. It might have covered peoples' rent or mortgage for one month. As usual, the rich keep getting richer and the poor keep getting poorer… and poorer. It's a downright shame."
Our next reader says something similar…
"The latest Democratic stimulus package is a joke. Well, it's a joke if the intent is to help stimulate the economy. It really represents a power grab to get policies that would never get passed under normal circumstances.
"It also allows Democrats in tight re-election districts to show independence from the far-left leadership and vote against it. It's all theater."
And we thought this was creative:
"Our 90-day free trial of socialism is being turned into a lifetime subscription. But we have to put an end to it, and the time to do that is at the voting booth!"
If there is a voting booth to go to?
Send your opinions to, TheRundownFeedback@SevenFigurePublishing.com.
Your Rundown for Wednesday, May 20, 2020
Target Titan
Some good news from retailer Target… and these days, good news is blessedly hard to find.
According to Yahoo Finance: "Target Chairman and CEO Brian Cornell told reporters on a call that the last few weeks of the first quarter ending May 2 were strong across many departments, fueled in part by shoppers spending during the novel coronavirus outbreak."
In fact, Target produced quarterly "beats" for net sales, operating income and earnings per shares. And one standout stat showed Target's digital sales rose 141% in the U.S.
How's Target stack up to close rival Walmart? Walmart's e-commerce increased 74% over the same time while U.S. net sales increased 10% versus Target's 10.8%.
Yahoo Finance says: "There appears to be a sense of stability and consistency forming in Target's business as states start to reopen after being under quarantine.
"Another factor here is that Target — right along with Walmart and Costco — are proving themselves to be the biggest winners right now in retail."
We've gone on record at The Rundown saying something similar.
"Not only have all three pivoted to accommodate consumers to meet their new shopping needs (cleaner stores, curbside pickup, etc.), but they have the balance sheets to continue to invest in the future of consumption."
For your money, the three discount retailers are among the strongest names in the sector.
Market Rundown for Wednesday, May 20, 2020
The S&P 500 Index is up 45 points to 2,968.
Oil is up $1.04 to $33 for a barrel of West Texas crude.
Gold is up $3.30 to $1,748.90 per ounce.
Bitcoin is up $42 to $9,767.93.
Send your comments and questions to, TheRundownFeedback@SevenFigurePublishing.com.
We'll have more to say Friday. Be sure to check back.
For the Rundown,

Aaron Gentzler