The Next Global Disaster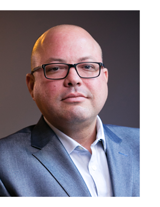 We could have a new disaster on our hands very soon…
The Yangtze River in China is the third-longest river in the world.
400 million people live in its basin, including in major cities like Chongqing, Wuhan, Nanjing and Shanghai.
For thousands of years, it's provided essential travel, transportation and agriculture to the people of China.
And the Chinese government took on the task of trying to tame the river.
The Three Gorges Dam, finally completed in 2012, is the largest hydroelectric dam in the world. It has a generating capacity that could power the 400 million people that live in the river's basin.
But of course, with the building of the dam, the environmental consequences were hardly mentioned — the Chinese government isn't one to be criticized by its people.
Demand for energy is huge in China, and the Chinese government and scientists have pushed the dam to its limits. China's rush to power its country may outweigh the disastrous results…
Seasonal floods this year in China have left 140 people dead or missing since last month.
And heavy floodwaters have pushed the Three Gorges Dam into uncertain conditions.
Last month, experts were warning of the dam's ability to hold back floodwaters. And already this past weekend, China blew up one of its other dams to let water through on a different river.
If the Three Gorges Dam fails, we could have a disaster unlike anything the world has ever seen.
The dam's reservoir holds 9.43 cubic miles of water, powers a third of China's population and is linked to around a fourth of the country's agriculture.
Not to mention there are millions of people living in towns and cities along the path of the Yangtze.
But, that's not all.
A large number of pharmaceutical companies exist in these cities. And disruption of the supply chain would be catastrophic.
This means a decrease in production for things like medicine components, medical devices and other essential materials needed in the health care industry.
A shortage like this could have far-reaching consequences beyond China's borders.
Furthermore, it's estimated that the Yangtze River basin generates nearly half of China's economy between industry for companies like Walmart and Apple to fashion brands like Nike and H&M.
And farms around the Yangtze River account for nearly half of all of China's agriculture output.
So that's a global shortage in medical supplies, food and power for hundreds of millions of people.
So What Can Be Done?
If this is going to happen, we cannot stop it.
But don't think that there's nothing you can do to protect yourself.
I'm looking at a handful of companies right now that could help fill the void if the supply chains are disrupted — especially in the biotech and medical fields. I'll be sure to let you know the minute I find something promising.
As always stay tuned for any urgent updates on the story.
To a bright future,

Ray Blanco