Rise of the Robots (Part 2)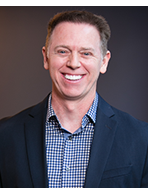 My intent wasn't to scare people last week.
Based on the feedback I received, however, it seems that I accidently scripted a horror movie.
In case you missed it, Part 1 describes how the rise in America's robot population is coinciding with an ominous decline in the human population.
My apologies for any lingering insomnia.
Yet the facts I presented are undeniable…
Since the onset of the Great Recession in 2008, U.S. fertility rates have fallen by nearly 20%, leading to 800,000 nonbirths in the 10 years thereafter. According to my analysis, the economic cost of those nonbirths is roughly $8 trillion.
Falling populations tend to be problematic, I said…
"Ask any economist and they'll tell you that a declining population is a nation killer. When fewer people make less stuff… fewer people consume less stuff… fewer people invest in less stuff… and fewer people innovate less stuff… societal problems and countrywide instability are very predictable outcomes."
We're seeing this scenario play out right before our eyes — i.e. political malpractice, corporate malfeasance, civil unrest, exploding crime rates, budget shortfalls and deficits, and destruction of property have become the norm.
Worse yet, cities like Portland and Seattle are beginning to descend into anarchy.
Talk about adding chaos to an already chaotic situation…
It's estimated that robots have already displaced 400,000 U.S. workers — a figure that will likely rise above five million by the end of the decade.
Frightening? Yes.
Hopeless? Absolutely not.
See, as robots seize virtually every repeatable and mundane task from humans in the coming years, a profound upside also exists…
The robotics industry will create a ton of shareholder wealth along the way.
In fact, opportunities abound!
As readers of my premium newsletter, Future Wealth, can attest…
On news of its acquisition by Sweden's Atlas Copco, we recently sold shares of Perceptron, Inc. (PRCP) — a manufacturer of 3D vision for automation robots — for a gain of 146% in a little over five months. And given that the proliferation of robots will relent throughout the decade (and beyond)…
Perceptron won't be the last robotics stock I add to Future Wealth's model portfolio.
As it stands, the robotics industry has three specialized niches of investment, with each niche carrying its own degree of risk — automation robots (low risk), medical robots (medium risk), and service robots (high risk). Like any investment endeavor, high-risk opportunities in robotics are rewarded with higher returns… and vice versa.
Pretty simple, right?
Let's briefly cover the three niches.
Robotics Niche #1: Automation Robots:
Automation robots perform the most trivial tasks in industry, typically assuming roles that humans don't care to do… like sorting packages, counting pills, painting fleets of cars, or assembling motherboards. They're more efficient than humans… they don't make errors… they never call in sick… they require no health insurance… they can't sue you… and they won't form a union. Since all of those cost savings flow directly to the bottom line, automation robots are a corporation's best friend.
Robotics Niche #2: Medical Robots:
My favorite niche of robotics by far, medical robots have the potential to radically and directly impact our health and wellbeing… and even extend our lives. For example, robotic surgical systems are being developed that are so precise… patients encounter no bleeding during their procedures. Robotic exoskeletons are helping people recover from spinal cord injuries and correcting malformations. Robotic nurses can even take vitals. I couldn't be more excited (or bullish) about the investment opportunities in medical robots, and my premium newsletter's comprehensive coverage of medical robots reflects this enthusiasm.
Robotics Niche #3: Service Robots:
Service-oriented robots require an additional layer of complexity, as their tasks don't repeat in a linear fashion. Although such robots have already been deployed to lay bricks, weld and solder joints, decontaminate hospitals, scrub floors, inspect sewers, and plant fields… they're expensive to own and operate, which means you've probably never seen a service robot in action. Until costs and efficiencies of service robots improve, their commercial appeal is limited.
I'm devoting the next edition of Future Wealth entirely to robotics, which will include my favorite robotics stock to own for the next six months.
For more information about Future Wealth, click here.
Onward and upward,

Robert Williams