5 Tech Trends to Follow This Week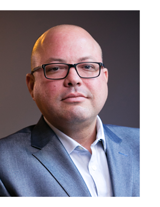 With the Nasdaq pushing back to all-time highs, there's no better place to put your money than in tech this year.
This week, we target the biggest and best events and trends to look forward to…
As well as what some recent events mean for the markets looking forward.
Read below to get the full scoop…
1. The Great Big Tech Battle
A blockbuster bill just came out of Capitol Hill last week.
And though Republicans and Democrats disagree on a lot…
The one thing they can agree on is that Big Tech is TOO big.
The implications of this new bill could be massive for not only Amazon or Facebook, but the whole market.
And with bipartisan support, we could see some major changes in the coming years.
2. iPhone Leaks Reveal Big Secret
Tomorrow is Apple's big reveal of the iPhone 12.
And right on cue, we are already seeing more and more leaks of features that are supposed to be featured in this new model.
Everyone's talking about 5G or the design overhaul…
But the latest alleged leak could change the whole game for the tech world.
3. Your Trading Account Might Not Be as Safe as You Think…
The most recent news on cybersecurity is a stark reminder to be vigilant at all times when using the internet.
Several Robinhood users had their accounts compromised over the weekend, resulting in thousands of dollars being taken without authorization.
The hackers gained access to the accounts by accessing the users' emails.
And while this is a lesson in personal security…
It's also a lesson in choosing a broker that's right for you.
4. 5G's Dirty Little Secret
The latest craze to sweep the nation is 5G.
Cellphone companies tout their new networks are 5G this and 5G that…
But when it comes down to it, there are some major problems with 5G that the cellphone companies don't want you to know about.
And while the cellphone companies are touting their 5G service…
There's a new form of internet sweeping the nation.
5. Self-Driving Cars Coming to a Road Near You
Elon Musk has accomplished some amazing things over the past decade.
His companies have changed the face of electric vehicles, launched astronauts into space and have plans to revolutionize the telecom industry.
But one thing that may have slipped through the cracks is his push for fully autonomous vehicles.
Well, look no further, because starting next week, drivers will have access to this technology.
To a bright future,
Ray Blanco