Upcoming Catalyst Promises 5G Profits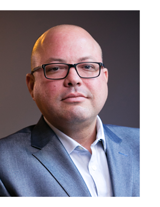 Mark your calendars for Dec. 8, 2020.
On this date, to meet the needs of 5G, the Federal Communications Commission is repurposing a chunk of the C band for mobile devices.
They will auction off 5,684 licenses for 5G communications in the C-band spectrum.
But when it comes to the nationwide 5G rollout, one important question is why the upcoming C-band spectrum auction matters so much.
Some folks in the communications industry think that the newly unlocked frequencies could be the most important piece of the 5G puzzle — and that's good reason to pay attention to the opportunity that's taking shape here.
Generally speaking, radio transmissions are a trade-off between throughput and range.
The more information you can pack in a transmission, the shorter it's able to travel.
Millimeter-wave technology, for instance, is blazing fast — but current hardware can't maintain those maximum speeds beyond a city block in the real-world testing I've seen.
C band is made up of the 4–8GHz frequencies of the electromagnetic spectrum. The FCC is planning on opening the bottom 280MHz of that range for 5G operators (existing satellite operators will get to keep the rest of the C band). These microwave-range frequencies offer a balance between range and data capacity.
Source: NASA
Many think that C band could be the key piece of spectrum that makes nationwide 5G possible.
Unlocking a portion of the C band for 5G also means that 5G devices will be able to use a combination of low-band, midband and upper millimeter-wave bands that provide a wide spectrum that can get around physical obstacles to transmissions from the device to the tower and ensure that there's plenty of capacity as 5G becomes more prevalent.
So What Does It Mean for My Investments?
The one sector you should avoid at all cost are those that were forced to sell off these licenses.
Names like Intelsat or SES SA have had a horrible year because of this and are major short targets for investors. Intelsat for instance has lost 97% of its stock value since the auction was announced in November of last year.
On the other hand, there are many out there who benefit massively from this auction.
It's likely that those that control this space will be able to transmit 5G to their customers immediately. And that means immediate profits for the carriers out there.
The most likely high bidder is Verizon, which currently is estimated to invest as much as $18 billion into 5G and other network infrastructure upgrades.
While AT&T has some financial constraints, Verizon has the combination of available cash and the need for more 5G spectrum in U.S. cities.
T-Mobile is also expected to be a player, but at a smaller scale. They've increased the size of their available credit lines to $5.5 billion to be able to write a big check in December.
To a bright future,

Ray Blanco
P.S. Yesterday, we posed the question of whether or not you would be willing to live in a 3D-printed house. And the responses were overwhelmingly positive!
Here's what some of you had to say…
Gale says:
"I would absolutely move into a 3D-printed home!!! In fact I would allow one to be built on my property to show the world the future has arrived. Even though I am 76, I want to be part of this new, exciting futuristic technology from 3D printing to EVs to blockchain."
And here's another one from David:
"If you can create tools in space with 3D and repair the space station (!), it seems that apartments on Earth should be NO PROBLEM!"
Last one is from James:
"It depends on what they use to build with. If it's a good material that lasts, why not?"