It Pays to Act Crazy in This Market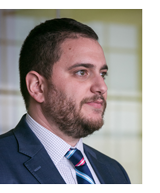 It's time to trade like Cpl. Klinger.
In the classic TV show M*A*S*H, Klinger tries to get a Section 8 psychiatric discharge from the Army by pulling crazy stunts…
He wears women's clothes instead of his uniform. He eats a Jeep, part by part. He takes care of an imaginary camel. He pretends to be pregnant.
Klinger isn't actually crazy, of course. But he sees acting nuts as his ticket home.
In 2020, we're in a wacky market environment.
Despite all of the economic problems brought on by the COVID-19 pandemic, U.S. stocks are trading just below all-time highs.
Data compiled by JPMorgan Asset Management show that the S&P 500's price-earnings ratio is sitting at inflated levels not seen since the tech bubble:
That's a little worrying, considering how strong of a predictor of five-year future returns this value gauge has historically been.
By most metrics, an investor would need to be insane to buy stocks here…
But it pays to act crazy in this market!
I realize that sounds a little strange. But the reality is that trading like Cpl. Klinger could be the best way to succeed as an investor in 2020 and 2021.
For reasons I've shared in the past, the biggest drivers of the market in 2020 are decoupled from fundamental valuation measures like P/E. The Fed has signaled that it's willing to take unprecedented steps to keep the economy afloat during the pandemic, and they've tipped their hand that they're using the stock market as one of their primary indicators of how well they're doing their job.
That's a recipe for more upside in stocks, even with the price levels we're at right now and despite the shakiness of the economy in 2020.
Likewise, while expensive stocks are historically expensive right now, cheap stocks are actually quite cheap.
That's a pretty rare combination. But the spread between the priciest names on the market and the cheapest is the highest it's been anytime in history with the exception of 2000.
Again, that jibes with the idea that this 2020 surge in stocks is being driven by passive flows and the Fed – bargain opportunities still exist in smaller stocks that aren't part of the big indexes.
What does all of that mean for you as a tech investor right now?
For one thing, it means that the tech sector continues to look likely to keep on pushing up and to the right.
It's not that other market participants don't see the crazy valuations on stocks here – it's just that participating in the craziness is the only way to capture the upside being fueled by outside forces in this environment.
At the same time as Wall Street fixates on huge stocks, they're leaving money on the table with the smaller technology stocks that are undercovered and not yet part of the heavily tracked indexes like the S&P 500.
So put on your Queen of the Nile costume and grab your voodoo doll. It pays to pretend you're crazy in this market.
Sincerely,

Jonas Elmerraji, CMT