One Tiny Tech Stock Set to Soar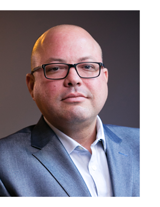 As the markets this week waver back and forth on news of COVID-19 cases, the big potential is coming out of the smaller stocks out there.
If you pinpoint the potential breakouts in these small stocks, it could mean single-day double-digit gains for your portfolio.
And that's what we have for you today: a stock with this potential.
Jonathan "J-Rod" Rodriguez joins us today to share a breakout tech stock that could surge even higher after today's earnings announcement.
Click the video below to see what he has to say…
The stock today combines the best of both worlds with tech and health care.
Their expansion of business this year has been a key part to their success.
COVID-19 isn't going anywhere anytime soon.
And this company has taken advantage of the current state of the world.
If you are considering a new addition to portfolio, though, you'll want to act fast on this.
Earnings are today after market close.
To a bright future,
Ray Blanco