The Tech War Is Brewing…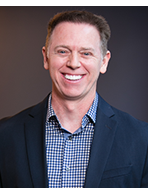 Last week, the U.S. government hit Google (owned by Alphabet) with a historic antitrust lawsuit.
The case against the tech leader is destined to shape the future of the Internet.
The complaint is relatively simple… Google accounts for roughly 90% of general-search-engine queries and the Department of Justice argues this influence is much too great for only one company to hold.
Allow me to confess…
I believe the power that Google wields is an abomination.
We all know that "Google" is no longer just a noun to identify the company, but has become a verb for searching something on the web. That speaks to the company's dominance over the search engine area of the tech world.
Others in the industry are circling, taking advantage of Google's struggles.
In fact, one company just made a change to its platform… and the change is a purposeful move  into Google's territory.
Breaking a Decade-Long Partnership
Last month, Apple released its iOS 14 update.
And one of the most important changes the update came with was hard to spot…
Previously when you searched something on your iPhone, it would give you Google links.
Now, a search on your home screen will take you directly to a website that satisfies your query.
It doesn't seem like that big of a deal…
But also consider that just two years ago, Google's head of search left to work for Apple. And with him, he brought eight years worth of knowledge about Google's search systems.
Apple's decade-long partnership with Google is lucrative… Google pays between $8-12 billion per year to be the default search engine on the iPhone.
Despite that benefit, however, developing its own search could offer Apple even more cash.
For now, we'll have to sit on the sidelines and watch the tech titans duke it out.
But I'm even more interested in what this battle means for the smaller tech names out there…
Filling in for Google
Like I said, the antitrust lawsuit against Google is historic.
Consider that a case of this magnitude was brought against Microsoft nearly two decades ago. And the ruling opened up room for smaller tech firms at the time — Google in particular — to advance and become what they are today.
So now that Google is in the same spot, I am interested to see what tech company will capitalize on its weakness.
Apple is trying, that much is clear.
But Apple isn't the only company capable of creating a search engine or filling in where Google is absent.
The proceedings between Google and the U.S. Department of Justice could take years…
And you better believe tech firms are going to swoop in.
So I'll be keeping an eye out for any emerging opportunities in that space.
Our head of research Jonathan Rodriguez is hot on this story as well and will be coming soon with specific plays that have the potential to rise during this time.
Stay tuned!
Onward and upward,

Robert Williams