Here's How the Election Could Affect Tech Stocks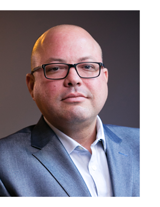 Tomorrow is Election Day, which means so many different things for different areas of the market.
From the small cannabis firms to Big Tech, everything will be affected in some way when the markets open Wednesday morning.
The question is who is affected by what and what can you do to prepare?
Here's what I'm looking at this week…
1. How Will the Markets React to the Election?
In the next 24 hours, you'll see dozens of hot takes from financial "experts" detailing how they think the markets will open Wednesday morning.
Truth be told, no one really knows what's going to happen until the vote counts start being announced on Tuesday night.
But that doesn't mean that you have to be in the dark while it happens.
In fact, you can mentally prepare yourself for Wednesday morning right now.
2. Big Tech Blows Away Earnings Season
Big Tech companies are in the spotlight again. Talks of writing a new antitrust law have made their way around Congress.
And all the while, the top five names have continuously expanded their revenues and operations.
These five names — Apple, Amazon, Facebook, Google and Microsoft — make up nearly half of the NASDAQ-100's market share.
The most recent round of earnings show that they aren't even close to stopping their domination.
3. Cannabis Coming to the Tri-State Region?
The Tri-State Region is home to 23 million people — the largest metro area in the United States.
And although all three states have medical marijuana programs, none has taken the next step to pass recreational cannabis reforms.
This could all change Tuesday, when New Jersey votes to legalize recreational marijuana — bringing in revenue not only from the Tri-State Region, but Pennsylvania and the Delmarva region as well.
Here's how this vote could change the game for cannabis nationwide.
4. Harley-Davidson Makes a Huge Announcement
Harley-Davidson has had major problems in the last few years.
Then COVID-19 hit and made everything worse and the company was forced to lay off 700 of its workers in July.
Innovation was needed if the company was going to survive.
And just this past week, Harley-Davidson announced a new model that could shape the company's future.
And no, it's not a motorcycle.
What has your interest this week? Shoot me an email and let me know at AskRay@SevenFigurePublishing.com!
To a bright future,
Ray Blanco