The Election-Proof $5 Tech Titan NO ONE Is Talking About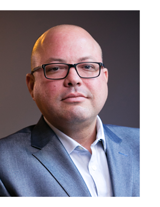 The election's on everyone's minds right now.
Everywhere where you turn, it's all anyone can talk about nowadays.
But no matter who is elected, there are some stocks that will be completely unaffected by the results — specifically small-cap stocks.
Today, our Senior Researcher Jonathan "J-Rod" Rodriguez pinpoints exactly one of those stocks.
What's even better is it's only $5 right now!
Click the video below to see what he has to say…
This industrial company focuses on internet of things solutions and specializes in machine-to-machine communication.
Their products allow for implementing AI into industrial processes.
Not only does this increase efficiency, but it also creates a safer work environment for those involved.
It's recently broken through some major resistance on the charts as well, so you won't want to miss this opportunity.
Click here now to see what J-Rod has to say.
To a bright future,
Ray Blanco