Why Pfizer's Vaccine News Is Such a Big Deal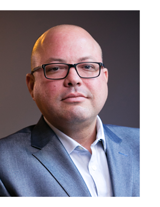 Expect a wild week ahead. Markets are heading higher this morning as people digest
that a COVID-19 vaccine could be available by the end of the year — the first mRNA vaccine of its kind.
Yes, this is great news. And something you know I've been keeping my eye on…
But if you're not careful, you could be caught up in news and miss the bigger stories under the hood.
Here's what I'm looking at this week…
1. Vaccine News Lifts the Markets
This morning, news on Pfizer vaccine pointed to a 90% effectivity rate in preventing COVID-19.
And while this is amazing news, announcing a vaccine is very different than making it available to the general populace.
A current timeline projects more data will be available within a few weeks.
But plenty of questions still remain…
2. Rural Broadband Directly to Your Home
It's estimated that 19 million Americans currently have no access to high-speed internet.
And in rural areas alone, one in four people lacks access to this basic service.
That's all set to change with Elon Musk's Starlink service. Already, beta testers in rural parts of northern America are seeing internet speeds equal to that of the rest of the U.S.
But SpaceX isn't the only company looking to capitalize on this…
3. EU Leads the Way to Break up Big Tech
If there's one thing that Democrats and Republicans agree on, it's that something needs to be done about America's Big Tech companies.
While their plans on what to do about them vary, but both sides can agree that these companies wield too much power.
But while American politicians debate what exactly needs to be done about Big Tech…
The EU has already created their plan — and there's not much the companies can do about it.
4. Bitcoin 20K?
Bitcoin's fall from grace seems like it was forever ago.
Just as quickly as it shot up to highs nearing $20,000, it fell back down to levels below $4,000.
At that point everyone jumped ship and the cryptocurrency was long forgotten.
Today however, Bitcoin's eyeing a comeback.
To little fanfare, investors are quietly betting big on Bitcoin as it pushes past $15,000…
The issue is, retail investors like you or me would have been left in the dust since very few seem to be telling this story.
5. Book Your Ticket to the Moon
For the longest time, space programs were funded solely by governments — paid for by your taxes.
Today, however, companies are jostling to dominate the space scene.
This Saturday marks a huge step for the space industry.
As a successful space mission could mark the beginning of commercializing space.
That's all for this week. As always, I'll be sending you the best ideas surrounding the tech market.
Let me know what you're following by shooting me an email at AskRay@SevenFigurePublishing.com.
To a bright future,
Ray Blanco