The Best Election Stock for the Next 4 Years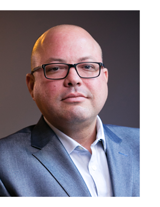 It's still too early to know exactly what the political makeup of the United States government will be.
The presidency is being contested and we won't know the political makeup of the Senate until January when Georgia has two runoff elections.
Regardless of the results though, there are certain sectors that are highly likely to thrive under either a Trump or Biden presidency.
Immediately, you think of areas that are shielded from political party. Aerospace, electric vehicle, or semiconductor stocks come to mind…
But one sector has quietly made huge gains over the last 4 years.
And it's one that you wouldn't think would thrive under both a Trump and Biden administration…
I'm talking about solar stocks.
Between 2009 and 2019, the cost of solar installations dropped by 70%, which made solar energy cost even cheaper than fossil fuels. The National Renewable Energy Laboratory estimated that solar energy costs on average between 3 and 6 cents per kilowatt-hour and fossil fuels cost between 5 cents and 17 cents per kilowatt hour.
This allowed solar companies to expand into new markets and install thousands more systems across the country as shown in the graph below.
With all of these factors combined, the Trump Administration took notice.
Last May, they gave the go-ahead for the Gemini Solar Farm Project — a billion-dollar solar farm that will have enough capacity to power 260,000. It will be the biggest solar farm on public land thus far and is expected to be completed by 2023.
Combining the factors of industry advancements in the industry and public support, the United States became the second largest market of solar energy in the world — second only to China.
Joe Biden has already come out in favor of renewable energy across the board, and solar energy is on his list of industries to support.
No matter who will be in the Oval Office, either administration is highly likely to publicly support solar energy expansion.
The question then is then, what is the best way to invest in solar as it continues to get cheaper and expand more?
Introducing SPDR S&P Kensho Clean Power ETF (NYSEARCA: CNRG).
CNRG is an ETF that holds a basket of stocks heavily favoring the solar industry.
But it doesn't stop there.
Those that run the fund are smart enough to hold other stocks as well such as those developing battery technology like Tesla.
What's even better is this allows you to gain exposure to the best stocks of renewable energy without having to worry about getting burned on a single stock.
Solar tech has been trending cheaper for over a decade now.
And whether or not Donald Trump or Joe Biden are the next president of the United States…
Solar stocks are expected to continue to thrive.
CNRG is your way to capitalize on this rapidly changing energy sector.
To a bright future,
Ray Blanco