3 Biotechs Breaking out on Vaccine News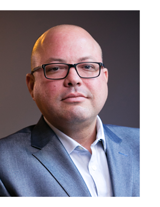 On Monday, Pfizer Inc. released news that their COVID-19 vaccine was 90% effective in their Phase 3 study.
While there's plenty of speculation about the timing and how accurate the announcement was…
No one can argue that the markets reacted positively to the news.
And today Senior Analyst Jonathan "J-Rod" Rodriguez joins us to reveal three biotech stocks breaking out from the news.
You won't want to miss this!
Click the video below to see what he has to say…
While we're still a ways off from getting a vaccine out to the masses, this vaccine news has put a spotlight on biotech stocks.
A rising tide here is lifting all boats, and the biotech sector is benefitting across the board.
Even as these stocks explode higher, the three stocks discussed today have a lot more room to run.
And as we get closer to opening the economy back up, many will continue to benefit from positive news.
To a bright future,
Ray Blanco