The Number 1 Vaccine Distribution Play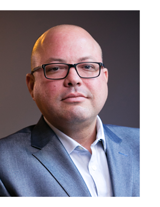 Between Pfizer and Moderna, we now have two vaccines that appear to have a strong chance to combat COVID-19.
Today, Pfizer is asking the FDA to allow emergency use of its vaccine — this could bring shots as early as next month.
If approved, it'll be welcome news as a start to ending the pandemic.
Combing through our inbox, this particular question from a reader stuck out to me.
Hi,
Since becoming a member, I cannot express my appreciation enough for all you do! When I first became a member, I knew nothing, and now am confident in investing at the right time and even started to dabble in options trading. THANK YOU!
As far as the COVID vaccine goes, I've heard it needs to be kept at a relatively colder temperature. If that is the case, it will need to be transferred in a cold environment correct? Would a company like Pfizer or Inovio pack the vaccine in large coolers? Or would they begin to hire a transportation company with refrigerator trucks to transport the vaccine throughout the country? I'm wondering if there might be a company out there with the potential of striking a contract?
Thanks,
Casey
Good questions all around Casey!
Pfizer's vaccine has to be stored at -80C before its ready to be used. This isn't a problem for lab development as Pfizer has plenty of ultra-low temperature (ULT) units to develop this and other products.
The issue, as Casey pointed out, is what will they do when it comes to transporting the vaccine?
In the case of their own vaccine, Pfizer has developed a special shipping container that keeps the contents cooled at -70C for up to 10 days.
What's more they've added a GPS tracker to each container and have a system to know if any of the containers go below the -70C threshold.
They've partnered with several shipping companies who are also assisting with the freezing process. For instance, UPS has built a freezer facility in Kentucky to help with holding the vaccines until distribution and FedEx has 90 cold storage locations globally.
The real problem for this vaccine is what happens to it once it gets to the hospitals.
Many rural hospitals for instance do not have ULT freezers at their facilities.
Fortunately for them, Pfizer's containers are able to keep cold with the proper steps taken.
Once opened, the containers are able to be kept at the -70C temperature for 15 days by re-adding dry ice to them.
The doses also can sustain five days in a standard refrigerator.
But, this requires a massive amount of coordination on all parties involved. Shipping delays, improper upkeep or distributing the wrong amount of vaccines can cause thousands of doses to expire worthless.
This tight coordination is why many hospitals are looking to purchase their first or expand on their own ULT freezers.
And no company is better suited to benefit from this surge in demand than Thermo Fisher Scientific (NYSE: TMO).
The top four ULT makers make up half of the ULT market share with Thermo Fisher being the only publically traded company on the US markets.
Thermo Fisher is one of the top four ULT makers globally. And these four companies make up half of the ULT market in total.
However, of these four, Thermo Fisher is the only publicly traded company in the U.S. markets.
It's huge range of ULT products to fit the needs of the largest or smallest hospitals or labs, which accounts for its huge market share.
But is This Just a Trend?
I believe this to not only be a short term surge, but a long-term trend for growth in the ULT Freezer industry.
The Pfizer and Moderna vaccines are the first mRNA vaccine of its kind to get this far.
If approved by the FDA, it will be huge for the biotech industries.
Not only can mRNA vaccines be developed to fight off infectious diseases like COVID-19, but other ailments as well.
For instance, it could be a preventative and treatment tool for cancers and could potentially be used to eliminate allergens.
And if one thing is for sure, it's that these vaccinations need to be kept cold. (Moderna's vaccine also needs to be kept at 2C to 8C.)
This is because mRNA vaccines are more instable. They are more likely to break apart above freezing temperatures.
We could be stepping into a new world of biotech. With the development of more mRNA vaccines in labs and hospitals, more ULT freezers will be needed to store them.
To a bright future,
Ray Blanco
P.S. I have my eye on a few smaller companies that specialize in ULT delivery…
Keep an out, as more may come on that in the future.
If you have any more questions or thoughts, feel free to shoot me an email at AskRay@SevenFigurePublishing.com.
I'd love to hear from you!