Don't Miss! This Tiny EV Company Is CRUSHING Big Tech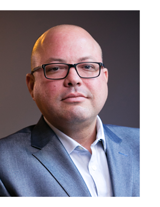 I hope you all had a wonderful Thanksgiving.
Markets were quiet as usual given that the stock market closed at 1 p.m. today.
Expect next week for things to pick right back up where they started as we head into the end of the year.
In the meantime, we have something amazing to show you today…
Jonathan Rodriguez joins us today to give his take on the hottest sector out there.
And shows how you can 25x your money by investing in a largely overlooked selection of stocks.
Read below to see what he has to say…
To a bright future,
Ray Blanco
Which of these two stocks would you rather own?
Take a look at these charts…
Source: TradingView
The first stock is a tiny tech company that you probably never even heard of before last week.
The second chart is Apple Inc. (AAPL), arguably the world's most popular Big Tech stock.
Off the market's 2020 bottom, Apple's up over 100%.
That's great.
But…
The other stock would have more than 25x'ed your money.
And guess what…
You could have picked up shares of this mystery stock for less than $2 apiece in March.
Even after dropping 30% and accounting for a 4-1 stock split, Apple shares would have set you back nearly $60 a share.
Look, I'm not saying Apple is a bad investment by any means.
In fact, Apple shares are a great place to park your cash for a safe, stable dividend and reliable annual returns.
But if you're behind on your retirement savings…
Or just tired of watching teenagers with blue hair get rich on Bitcoin…
You've got to think small to go BIG.
Today I'm going to show you why small-cap stocks are the only way to a Rich Retirement in the market.
I'll also reveal our mystery stock and show you a brand-new sector that you've GOT to have on your watchlist…
The Truth About Small-Cap Stocks
I pulled price data from the S&P 500, the large-cap benchmark index, from 1950–2020.
I also pulled data from the Russell 2000 small-cap index from its inception in 1979 to 2020.
And I calculated the best and worst returns over each rolling one-week, one-month, three-month, six-month and one-year period.
The results might stun you…
You've probably heard the stock market returns about 8% per year (or 10% when you include dividends).
There are data all over the internet that back up that claim.
But if you're looking to make real money in the short term, say in one year or less…
Small-cap stocks — those with market valuations less than $2 billion — offer superior returns.
Source: Jonathan Rodriguez
As you can see, small caps outperformed large caps in every short-term period on a maximum return basis.
Over the span of three, six and 12 months… small stocks beat out large caps by more than 10% in each period.
In fact, the Russell 2000 returned a whopping 97% gain in the one-year period ending on June 17, 1983.
That's nearly 30 points higher than the best return the S&P 500 would have handed you (69%).
To be sure, small caps are more volatile than large-cap stocks. And as a result, they have greater downside potential.
But as my colleague Alan Knuckman will always remind you, volatility equals opportunity.
The bigger swings a stock sees, the more potential you have to bag big gains.
And in terms of downside…
The worst one-year period either index has seen in four decades is about 49%.
In other words, your investment risk is the same with either type of stock.
But small stocks offer you a whopping 30% of additional profit potential over large caps in any given year.
I don't know about you, but small caps in the short run seem like a no-brainer to me.
Now let's take a closer look at the "mystery stock" versus Apple.
Source: Jonathan Rodriguez
Giant Gains in the Blink of an Eye
Blink Charging Co. (BLNK) is a small-cap company that makes chargers for electric vehicles (EVs).
It went public in February 2018 through a SPAC (reverse merger) with a market valuation of around $1 billion.
From its all-time low in March, Blink is up more than 2,500%.
And this stock's got more room to run higher — with a pro-EV administration coming into the White House.
How has Apple fared off its 2020 low price?
The shares are up a meager 114% by comparison over the same period.
But what's most telling about this chart is that in 40 years… Apple's stock has never produced a one-week return of more than 66%.
If you had invested in BLNK, you could have seen a one-week best gain of 316% at the beginning of May 2018.
It gets better…
In Apple's best year, it delivered investors a return of 382%.
During Blink's best one-year period so far, you could have turned $1,000 into $11,180.
And for your part, you're risking the same amount of money in either stock.
But Blink — a hard-charging EV company — has offered you the opportunity to:
11x your money in a year.
It's pretty clear…
Large caps are a slow, steady burn.
Small-cap stocks are profit rockets that can change your life practically overnight.
So which stock would you rather trade?
On the hunt,
Jonathan Rodriguez