Our EV Prediction Came True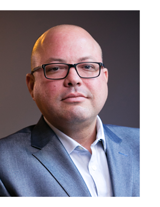 This week brings lots of news across the tech world.
And with this news come lots of opportunities to capitalize on the major trends out there.
The biggest is news on a major disaster for an EV company.
The kicker is we called this would happen back in early September…
1. GM Has Second Thoughts
Back in September, I predicted that the GM-Nikola deal was going to be a major disaster.
A little less than three months later, Nikola shares plunged over 20% overnight.
GM has massively scaled down their deal saying they will no longer build the electric pickup truck for Nikola.
There were red flags from the beginning surrounding this deal, and we were able to see them all.
Read the original write-up here.
2. Waiting for the Market Crash
If you're like many Americans, you're worried that the next crash is right around the corner.
401(k)s and retirement funds got crushed this past March at the first outbreak of COVID-19.
Fortunately, there's one way for you to have the chance to make gains even if the markets are falling.
So much so that in 2020, you could have seen how to make an average gain of 20% per week.
3. Two Unicorn Techs to Go Public
SPACs are all the rage this year.
Thus far nearly 250 companies have gone public via a SPAC merger, compared with only 59 in 2019.
And companies of all shapes and sizes are taking advantage of the new craze.
Two promising startup techs in particular look to IPO in the next week.
And you can still get in on the action before they do.
4. Cyber Monday: The Final Test for Retail
The pandemic has tested brick-and-mortar establishments this year more than any other year in recent history.
With people shut inside, many have turned to online purchases over packing into stores on Black Friday.
This means that today, Cyber Monday, is expected to be the biggest to date.
The question is what stores have made the necessary adjustments to come out on top…
And which ones will fall behind the rest?
5. Who Actually Wins the Vaccine Race?
Across the world, different potential vaccines have been developed to prevent the spread of COVID-19.
Many countries hope to start delivering vaccinations by the end of this year.
Today marks a pivotal moment where Moderna will ask the U.S. and European health regulators to approve its vaccine.
Also remember it may not matter which vaccine is approved first…
But rather which is the best vaccine in the long run.
That's all for this week. As always, I'll be sending you the best ideas surrounding the tech market.
Let me know what you're following by shooting me an email at AskRay@SevenFigurePublishing.com.
To a bright future,
Ray Blanco