When to Expect Your Next Satellite Profit Play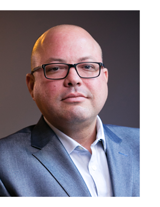 Hi! Ray here.
I hope you had a Happy Thanksgiving.
Right now, my team and I are putting the finishing touches on your next monthly issue. In it we share one publicly traded stock that stands to benefit from the launch of Elon Musk's satellite internet, Starlink.
Plus, I'll share some important updates on our Apple-Fi plays!
You won't want to miss it. It's scheduled to hit your inbox Friday.
Today, I want to take some time to answer some questions we received. Let's jump right in…
Reader Mail
First question comes from Matt:
"I have bought a lot of your recommendations, but now when do I sell?"
Hi, Matt! Thanks for writing in!
Rest assured, I'm keeping a close eye on every stock we hold in the Technology Profits Confidential open model portfolio. And when it is time to sell any of those companies, I will send you an email alert telling you exactly what to do.
That being said, everyone is in a different financial situation. If you want to take some money off the table at any time, you should. You should never be losing sleep over the money you have invested. Do what's right for you.
My promise to you is I will never leave you in the dark. Every Friday I will provide you with updates on where we stand in the model portfolio. And if you are ever unsure of what my recommendation is on a certain company, you can just look at the online portfolio for the most up-to-date information. You can find it here.
Next question is from Hildegard:
"How can I make sure I am getting the emails I paid for?"
To ensure you never miss an action-packed issue or email alert, make sure you whitelist us.
Click here for whitelisting instructions.
We also keep an archive of everything we send on our members-only website: www.sevenfigurepublishing.com.
Our last question is from longtime reader Amit:
"Can I get a copy of the reports on Apple-FI and virtual reality? I saw them promoted, but do I have access as a member?"
Hi, Amit! And yes!
As a Technology Profits Confidential member, you have access to all Tech Profits research reports. You can find a full list on our website right here.
And for your convenience, simply click the links below for the two reports you are looking for:
Thanks to everyone who wrote in! I love hearing from you.
I'll be back Friday with your next monthly issue. Keep an eye out!
In the meantime, if you have any questions, you can drop me a line at AskRay@SevenFigurePublishing.com.
To a bright future,
Ray Blanco