And the Winner of the COVID-19 Vaccine Race is…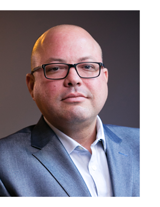 Earlier this week, we got news that the U.K. approved Pfizer's (NYSE: PFE) vaccine for distribution.
Markets were in jubilation, Champagne bottles were popped and stocks went up, up, up.
Investors were finally seeing a light at the end of the tunnel after a miserable 2020 so far.
Then yesterday's news hit and the party stopped.
At the end of the trading day yesterday, Pfizer announced that they would not be able to hit the initial distribution goals of 100 million vaccine doses by the end of the year.
In fact, they now expect to only send half that much at 50 million, claiming supply issues in raw materials.
A company spokeswoman said, "Scaling up the raw material supply chain took longer than expected, and it's important to highlight that the outcome of the clinical trial was somewhat later than the initial projection."
So we're not out of the woods yet.
But that doesn't mean there's reason to panic.
Pfizer isn't the only one out there with a promising vaccine, as we discussed yesterday.
Moderna (NASDAQ: MRNA) right now has the best chance of getting approved for distribution in the United States. The FDA is reviewing their vaccine as we speak.
But there are also dozens upon dozens of vaccines being developed by private companies and public institutions across the world.
(The full list can be found here.)
And what's more, these vaccines greatly vary in how scientists want to tackle COVID-19.
While it's difficult to trust anything that's come out of China, Russia or especially North Korea…
There are some legitimate contenders in each category of vaccination.
The first category we've already talked about with the two companies Moderna and Pfizer — mRNA vaccines.
These vaccines are the first ever of their kind to be developed and have huge promise if they are found to be successful.
Their vaccines use genetic material from the COVID-19 virus to prime the immune system to spot it immediately.
Along with Pfizer and Moderna, there are plenty of others trying to develop a vaccine like this including Arcturus Therapeutics with Duke-NUS Medical School, Inovio Pharmaceuticals, OncoSec and Imperial College London with Morningside Ventures.
The next vaccine type, similar to an mRNA vaccine, is a viral-vector vaccine. This kind of vaccine uses a weakened adenovirus to deliver the genetic DNA for the coronavirus to the body. The adenovirus is a vector that can be used for all sorts of different diseases out there. The vector stays the same, but the genetic material inside it changes based on what you're trying to protect yourself from.
In this space, the two major companies developing this sort of vaccine are Johnson & Johnson (NYSE: JNJ) and AstraZeneca (NASDAQ: AZN). Both vaccines are in Phase 3 trials and expect to have results soon.
Finally, there are those vaccines that contain some form of the virus itself. The two categories here are protein vaccines and deactivated or weakened virus vaccines. Neither of these uses genetic material to train the immune system.
Protein vaccines contain a portion of the virus itself but vary wildly on what exact portion they use. Some use a whole protein, some just a fraction, some a molecule…
And some just a nanoparticle.
The biggest player in this field is Novavax (NASDAQ: NVAX). Their approach is to stick proteins onto microscopic materials and have had good success in their initial clinical trials in South Africa. They expect new data from the U.K. by early 2021 and have used their methods for other diseases including the flu.
Their potential has made the stock shoot up incredibly this year — from under $5 a year ago to well over $100.
Finally, in the traditional weakened or inactivated virus category, there aren't too many companies that I would trust putting money behind.
This is purely because many are not listed on any stock exchange, and even if they were, many Russian and Chinese companies don't meet the same standards that would pass a stringent FDA examination.
Those that don't fall into this category are too early in the clinical phases to tell what the results will be.
Each of these companies and institutions has a shot at developing something that can be distributed to the masses if its vaccine is proven to be successful.
Also, realize that a vaccine for children isn't likely to be approved until mid- to late next year.
This keeps the door open for more companies to step in with vaccinations that are cheaper to produce or easier to store.
The promising Pfizer vaccine, for instance, needs to be kept at ultra-low temperatures or else it will start to separate.
The race for who can create a COVID-19 vaccine doesn't go to the fastest to the finish line. There are plenty of opportunities for many companies to come out on top.
The true winner in this race could be one or many of them.
To a bright future,
Ray Blanco