IPOs to Watch this Week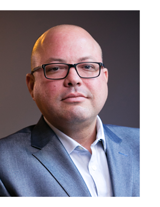 As we head into the final weeks of 2020, there is no shortage of exciting news coming out of the tech space.
Here are just a few things I have my eye on…
1. Space Startup Designs Fast Satellite Delivery System
Space startup Aevum is debuting the first fully autonomous orbital rocket launching drone.
While the technology itself isn't anything new exactly, the system is designed to get small satellites into orbit in three hours or less.
Better yet, it can take off in any weather. (We've seen weather delays for countless launches over the last few months.)
This could vastly accelerate the placement of low-orbit satellites.
2. IPOs to Watch This Week
It's a big week for IPOs.
The two of note? DoorDash (DASH) and Airbnb (ABNB).
DoorDash is set to hit the market Wednesday, ranging between $90–95 a share. While unable to turn a profit, food delivery services in general have see an uptick in business due to the COVID-19 pandemic.
Airbnb is on deck right behind DASH on Thursday. To say the pandemic has affected the travel business would be an understatement. And Airbnb is not immune to that.
But in large part due to its global network and asset-light model, ABNB has been able to recover more quickly then others in the industry.
Nine companies in total are scheduled to make their debuts on the market this week.
3. Marijuana Is Having the Best Week Ever
Last week marked two big milestones for the marijuana market. Not just at home, but also across the world.
First, early last week, the body governing controlled substances for the United Nations voted to approve the World Health Organization (WHO) recommendation to reschedule pot as a controlled substance.
Then on Friday, the U.S. Congress passed the Marijuana Opportunity, Reinvestment and Expungement, or MORE, Act.
The MORE Act will remove marijuana from the Controlled Substances Act, effectively ending the fed's prohibition on marijuana. 
It's not over just yet: The MORE Act is headed over to the Senate, where it will likely face some heat.
We'll be keeping a close eye on this and how it might affect some of the pot plays we've covered in these pages over the years.
All signs point to a HUGE comeback for pot stocks in 2021 – and the profit opportunities I'm eyeing right now could be MASSIVE.
4. Coming Soon: A Crypto Index
S&P Dow Jones Indices announced last Thursday that it would be launching crypto indexes in 2021.
The idea is to make it easier for the average investor to access the crypto market and shield them from some of the wild volatility experienced from investing directly in tokens.
Just one step toward the mainstream for this highflying asset class.
5. Gene Editing Shows Promise
Sickle cell disease is a genetic blood disorder in which there are not enough healthy red blood cells to carry oxygen through the bloodstream. This can cause many complications from stroke to organ damage to blindness.
While there is no current cure for the disease, there are many treatments to help those who have it.
Now, using CRISPR technology, we may now have a better way to treat this disease. According to The Wall Street Journal:
Beam Therapeutics Inc. on Saturday presented lab and mouse data at the American Society of Hematology annual meeting to support the safety of another approach to using CRISPR gene editing for sickle cell disease. The company said it hopes to open a trial next year."
And they aren't the only ones on the hunt for a better treatment…
What has your eye this week? Drop me a line a AskRay@SevenFigurePublishing.com.
To a bright future,
Ray Blanco