A Doomsday Prophecy… and a Tech Boom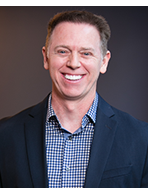 Some of you may recoil or even squirm in your chair at the mere thought of it…
Others will insist that it's a sign of an America in decay…
Still others might hold out hope that the courts will save the day…
Yet it's time to prepare for the seemingly inevitable…
President-elect Joe Biden will take the oath of office in 36 days.
As you know, Biden's tenure will be radically tethered to climate-change initiatives… rejoining the Paris Agreement… and saving humanity from purported doom.
If the world doesn't reverse climate change within 10 years, according to many Democrat policymakers, we'll endure endless droughts… coastal flooding… wildly unpredictable weather… unstoppable forest fires… and worse.
House Speaker Nancy Pelosi calls climate change the "existential threat of our time."
Pelosi assures us that she's simply following "the science."
Yet as Bill Bonner said in his Diary last week, "Basing public policy on 'the science' is asking for trouble. Science is not only fallible; it quickly becomes another tool for the elite to rob the common man. Today's elites went to the best schools and pretend to have access to 'the science.' They will tolerate no doubts."
As a futurist, I must remain politically agnostic… and only follow the money.
With that in mind, whether you believe the climate-change narrative or not…
ClimateTech represents a $2.5 trillion market opportunity, diversified across virtually every industry — energy, transportation, agriculture, mining, health care and government… and venture capitalists (VCs) are BETTING BIG on carbon-cutting technologies.
That's one reason I'm so confident in the future of battery-tech. The development of better, longer-lasting batteries is an absolutely essential sub-niche of ClimateTech. And companies like Tesla are helping to create potentially massive profit opportunities in this space right now. You can see how to discover one for yourself, right here.
Moreover, a Biden presidency — and the potential for Democrats to capture control of the Senate in January — means that ClimateTech now has political might behind it. For this reason alone, I'm suddenly bullish on what could easily become the hottest sector of technology over the next four years.
How hot?
Analyst Brittan Gibbons-O'Neill has the full story below.
Onward and upward,

Robert Williams
Dear Kyle,
If you're looking for lucrative trends… a great way to find them is to watch where venture capitalists are funneling their money.
Venture capitalists make early investments in startups, which means they have a very good understanding of where the market is headed.
And when it comes to ClimateTech… VCs couldn't be more bullish.
From 2013–19, VCs invested a whopping $60 billion in ClimateTech, with $16 billion invested in 2019 alone. 1
The CEO of venture capitalist firm Social Capital predicted that the "world's first trillionaire will be someone in climate change." 2
At the same time, hundreds of countries are pledging to cut greenhouse gas emissions to "net zero."
China predicts it will reach this goal by 2060. Joe Biden says that America will achieve it by 2050. 3
So now ClimateTech has huge backing… and this is only the beginning.
And there are countless different areas that ClimateTech encompasses…
Transportation: This can be anything from EVs to biofuels or even next-generation transportation solutions such as "hyperloops."
Agriculture: In agriculture, ClimateTech can look like synthetic meat production, genetic modification of crops and vertical farming.
Energy: This category spans over multiple industries itself, but this can include carbon capture technologies, fuel cell technologies and solar engineering.
Truly, this is only a taste of the world of ClimateTech, which is precisely why it poses such an exciting opportunity to investors like you and me.
And it's not a story that we're done with quite yet…
We'll continue to follow this trend in the coming weeks, so be on the lookout for more developments.
Sincerely,
Brittan Gibbons-O'Neill