Counting on a Santa Claus Rally — and Beyond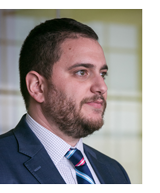 Hard to believe, but the final stretch of 2020 is upon us.
For many folks, the end of this year couldn't come soon enough.
But for Mr. Market, 2020 has been an unqualified success!
Since the calendar flipped to January, the big S&P 500 Index has charged more than 14% higher on a price basis. I've said it before in these pages, but I'll say it again — if I told you a year ago that we'd be staring down a global pandemic, horrendous unemployment numbers, lockdowns and business failures… and the stock market would be up double digits in the year ahead, you'd think I was nuts.
But here we are!
Of course, as we've been monitoring all year long, the wild card here has been the Fed. The correlation between the stock market rally and the central bank's balance sheet has been near-perfect.
Above: The Fed started aggressively expanding its balance sheet as stocks sold off during the initial COVID-19 crash — and the constant buying pressure has kept the stock market's rally alive.
And the takeaway for investors has been clear-cut: No matter what happens in the economy right now, the Fed is positioned to keep driving stocks higher.
That remains the play for 2021.
Looking ahead to the final stretch of this year, many investors are wondering if we'll have a Santa Claus rally, a year-end spike during the traditionally low-volume week between Christmas and New Year's Day.
Chances look good for Santa… eh, Jay Powell… to fill investors' stockings for the rest of December.
(By the time you read this, the Fed will have released the results of their final meeting of 2020.)
And that's overwhelmingly likely to spill over into the new year.
How can you benefit from this trend? Simple: What's been working remains likely to continue to work. Nothing has really changed here. Tech stocks have led the market higher all year long, so as long as the drivers of the market remain the same, tech is likely to keep on leading.
We may see some changes of leadership within the tech sector. We've already seen that on a smaller scale as "reopening" stocks have gotten boosted by vaccine successes. But from a sector standpoint, tech remains a very attractive place to be heading into 2021.
Should investors look forward to a Santa Claus rally and then some? You bet.
Sincerely,

Jonas Elmerraji, CMT