Here's What to Do as Markets Tumble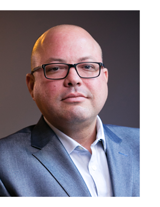 The first shipments from Moderna are being distributed across the United States — bringing more hope for a return to normalcy in 2021.
The end is in sight.
And though markets took a turn today from a new strain of COVID-19 in the UK, there's plenty of hope that these vaccines will continue to protect against it.
Here's what's happening this week…
Chaos Stemming From the U.K.
A new strain of COVID-19 has the potential to shut down all travel between the U.K. and the rest of the world.
This news has turned the market on its heels, as stocks gave back their gains today.
However, even though this news is bad…
One analyst is saying now is not the time to panic.
Breaking up Big Tech
For the longest time, tech companies in Silicon Valley have seemed to be untouchable.
Now politicians both in the U.S. and Europe have had enough. And they're clamping down hard for the first time.
Two of the biggest right now are Google and Facebook.
And if these cases don't rule in favor of Big Tech…
It could even mean the breakup of these companies.
Record-Breaking Retail Despite COVID-19
Despite COVID-19, retail sales are expected to break records this year.
And stores are ramping up their online platforms to prepare for the massive influx of procrastinators.
But as stock runs out online, many are turning to brick-and-mortar stores to fulfill their needs.
And this can only mean good things for the markets.
Reviving the Nuclear Power Grid
A new initiative from the Trump administration is pushing for the expansion of nuclear power.
What's amazing, though, is this directive pushes the limits beyond Earth into space.
New propulsion methods using nuclear power could drastically cut down on costs and improve efficiency.
And with NASA already familiar with using nuclear power in the Mars rover, the implications of this directive could be huge.
What has your eye this week? Drop me a line at AskRay@SevenFigurePublishing.com