Dow/Bitcoin Parity Is Coming…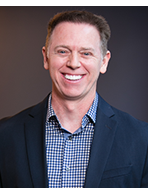 As I forecast here two weeks ago… "Bitcoin is poised to break above $20,000 for the first time ever, with a slew of catalysts helping to drive its price even higher."
I love it when our projections quickly become reality.
On Saturday, right on cue, the crown jewel of cryptocurrencies raced above $24,000… and now every tick higher is virgin territory.
It's been quite an adventurous rise for Bitcoin.
On Feb. 4, 2011, at a price of $1… Bitcoin reached unit-for-unit parity with the U.S. dollar. Then, at a price of $1,251 on March 2, 2017… Bitcoin surpassed the value of the oldest money on Earth, gold… something the U.S. dollar has never done in its 240-year history.
So what's next up for Bitcoin?
The answer is simple, really…
Parity with the Dow Jones Industrial Average, which I believe could easily happen by Valentine's Day. In order for me to be correct, assuming Dow/Bitcoin parity occurs around 31,000… Bitcoin would have to rocket 40% higher by the time Cupid empties his quiver.
I like its chances, though.
See, Bitcoin is in the early stages of a second mania.
Gazing back through history, it's incredibly rare for a tradeable asset to experience a second mania over the course of a lifetime… let alone within a five-year period…
But "mania" is exactly how I'd describe Bitcoin's current state of play.
According to Bloomberg, "Bitcoin's surge to record highs has investors racing for exposure to the rally — even if it means paying a high markup… the mania [has] pushed the price of the Bitwise 10 Crypto Index Fund as much as 650% above the value of its holdings."
Elon Musk is further inciting investors…
On Sunday, Musk engaged a Twitter thread suggesting he should convert Tesla's billion-dollar balance sheet from USD to Bitcoin, in which he mused… "Are such large transactions even possible?" … and then Musk posted a provocative meme.
Coinbase's IPO plan is the showstopper, though.
As the largest cryptocurrency exchange in the United States, Coinbase's public offering has the potential to be the largest of next year.
According to CNBC, "The company [Coinbase] announced that it has confidentially submitted a draft registration statement on Form S-1 with the Securities and Exchange Commission. The [form] is expected to go into effect after the SEC completes its review process."
I promise to file a full report when Coinbase's filing becomes available to the public.
Analyst Brittan Gibbons-O'Neill has a few more notes concerning Bitcoin below.
Onward and upward,

Robert Williams
Currency Wars are Heating Up
Whether you get behind it or not, there's no denying that Bitcoin has started influencing Big Tech (and, in turn, the world at large)…
Just this year, both Facebook and Google debuted plans for their own digital currencies.
It's significant for a simple reason — Bitcoin has for so long been considered an illegitimate movement.
And that doubt makes sense, right? Prices are volatile. It seems as if as soon as it spikes and starts to grab the market's attention, it falls again.
But this rise does feel different.
Yes, after it rose on Monday, it did end up trending lower. But despite these losses… in no way is Bitcoin falling off a price cliff like it might have in the past.
And as of right now, it doesn't look like any huge investors are cashing out and taking profits.
All in all, this does look like a sustainable and steady rally, which is exactly what we'd like to see (especially when it's in a historically rocky market).
There are a couple reasons this time feels different.
But I think one big factor in Bitcoin's corner is that the Street is taking it way more seriously than ever before.
Ruchir Sharma, Morgan Stanley's chief global strategist, recently came out saying that Bitcoin is well on its way to replacing the U.S. dollar as the world's reserve currency.
This seems like a bold statement to make… and he admits he understands the skeptics of the digital currency.
But still, the U.S. dollar has been the world's reserve currency (which is a currency that is held in significant quantities by central banks) for 100 years.
Keep in mind, however, other previous reserve currencies lasted an average of 94 years.
In short, it may be time for a natural replacement.
The thing is… there is no currency to replace it.
Knowing this, the U.S. began printing money in the beginning of the pandemic to counteract COVID-19 shutdowns, counting on there being no successor to take its reserve currency status.
But this is debasing the value of the currency… leading people to seek out alternatives.
Which has brought them straight to Bitcoin and is a big reason why the digital currency has more than quadrupled since March.
It's not likely to happen quite yet, but there is a clear opening for Bitcoin to swoop in and offer itself as a substitute.
And with more financial firms and big tech corporations gaining confidence in the crypto market, I expect the rally we saw yesterday to happen again even stronger than before.
Sincerely,
Brittan Gibbons-O'Neill