Fear FOMO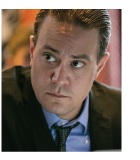 Hope 2021 is a better year for us all, buddy," our first reader writes. Hear, hear…
"As for your question: Gold or BTC? Personally, I've split my investment allocation between both. Seems the sensible thing to do, I guess."
And on the topic of stimulus payments and helping hurting Americans, a reader says…
"I lost my job due to Covid in April, and have survived on unemployment insurance, some severance pay and distributions from my IRA. I did not get the full $600 for some reason, and it wouldn't have helped my situation that much anyway. I'm working on reinventing my life and making money in other ways.
"I totally agree with comments about stimulus checks for people who have been working steadily through the pandemic… while other people are in food bank lines and facing evictions.
"I don't know how the federal government can target the money more effectively, but I don't believe a widespread disbursement of funds is in the best interest of the country, especially considering its financial situation. 
"People need food, shelter and access to medical care at the very least, so perhaps it should be more targeted to those areas instead of a blanket distribution."
We wish our plucky reader all the success she deserves in 2021!
Send your opinions to, TheRundownFeedback@SevenFigurePublishing.com.
Your Rundown for Friday, Jan. 8, 2021…
"Bullish Euphoria"
Today we give the floor to tech stock expert Ray Blanco who says: "There's much to look forward to this year with vaccine distribution ramping up — alongside the promise of a return to normalcy.
"However, even with all of this time to prepare, the initial distribution is already off to a rocky start," he says. So where's the glitch?
According to NPR, the hiccup is at the state and local level: "The federal government has poured billions of dollars into developing, manufacturing and distributing these vaccines, but it has provided very little funding to local health care workers who [have] the enormous task of vaccinating people."
Will a new round of funding — some $8 billion — clear the way? We'll see…
To Ray's way of thinking, one thing's obvious: "Reopening the economy is entirely dependent on how quickly a vaccine can get to the masses.
"This only means good things for the markets," he continues. "But be careful. You don't want to get swept up in the bullish euphoria only to be smacked back down."
One particularly ebullient segment of the market, Bitcoin, has been making a splash recently, something we noted Wednesday.
"Bitcoin smashed previous records at $20,000," Ray says, "and is now worth over $40,000 at the time of writing."
But beware of FOMO, he urges. "There's a lesson to be learned here…
"As with any investment, have an entry and exit plan. And stick to it."
Market Rundown for Friday, Jan. 8, 2021
S&P 500 futures are up 12 points to 3,807.
Oil is up 1.3% to $51.50 for a barrel of WTI.
Gold's down $25.20 to $1,888.40 per ounce.
And Bitcoin's broken above $40,000 now.
Send your comments and questions to, TheRundownFeedback@SevenFigurePublishing.com.
We received some inspiring feedback about how readers are using stimulus money to help others who are less fortunate. We'll feature their stories Monday.
If you have a story, drop us a line…
For the Rundown,

Aaron Gentzler