Social Media's Slippery Slope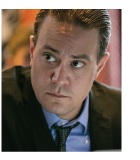 "'Fahrenheit 451' anyone?" says our first reader in response to social media going scorched earth — left, right and center.
"We're on a slippery slope," he continues. "Once we arbitrarily limit some speech, then any speech can be prohibited.
"The idea of free speech is to protect unpleasant, offensive, disagreeable and disliked speech. This includes protecting opinions that don't jibe with our own."
From one good reminder to another…
"Charities are great," says our second contributor, "but please consider your local businesses (not just restaurants) like my son's gymnastics facility. He ended last year with zero profit, yet has managed to survive because of huge sacrifices on his part.
"And if Biden's administration makes good on their promises, my son will be facing a significant increase in taxes. This will be devastating for small businesses.
"If you have the ability, consider spending stimulus money to help struggling small businesses."
Send your opinions to, TheRundownFeedback@SevenFigurePublishing.com.
Your Rundown for Wednesday, Jan. 13, 2021…
Control Freaks, Censors and Competition
"Facebook and Twitter are control freaks," a reader writes. "They'll censor anyone who doesn't agree with their agenda. Section 230 should be repealed."
Our reader might get his wish as lawmakers on both sides of the aisle agitate to reform the 1996 Internet provision which protects platforms — including Facebook and Twitter — from being sued for content that third parties post.
But Republicans and Democrats diverge when it comes to their reasons for reforming Section 230…
"While Republicans believe platforms are unfairly censoring conservative speech, some Democrats believe platforms are amplifying misinformation and extremist content," says Vox.
Investors, however, seem united in their mistrust of FB and TWTR in the week after the Capitol Building riot. TWTR shares have dropped more than 12% since, with over $5 billion in market cap erased. Things are even worse for Facebook: $34 billion. Gone.
To add insult to injury, "Facebook is scrambling to deal with a sudden competitive threat to its messaging platform WhatsApp after a change to its terms of service sparked privacy concerns," The Financial Times reports.
After the company's announcement on Jan. 4, "some users interpreted WhatsApp's new policies as suggesting that sensitive user data will be shared with its parent company for the first time, even including the content of messages."
Since then, WhatsApp has been doing damage control, assuring users their messages to friends and family will stay private. Although"Facebook and WhatsApp will now… be able to share certain payments and transactions data in order to boost advertising," FT says.
Enter competition… WhatsApp users are jumping ship for messaging apps from private companies Signal and Telegram. The latter has been a favorite of cryptocurrency devotees while Signal was developed by WhatsApp's co-founder Brian Acton who, ironically enough, left WhatsApp over his concerns about user privacy.
Last week, Signal said it was "continuing to shatter traffic records and add capacity." It didn't hurt that Elon Musk lobbed a grenade at Facebook and WhatsApp when he succinctly tweeted on Jan. 7: Use Signal.
At last. A challenge to a social media monopoly…
Market Rundown for Wednesday, Jan. 13, 2021
S&P 500 futures are stuck in neutral at 3,800.
Oil is down 1% to $52.65 for a barrel of West Texas Intermediate.
Gold's up $13.70 per ounce to $1,857.90.
Bitcoin is up 3.7% to $34,336.75.
Send your comments and questions to, TheRundownFeedback@SevenFigurePublishing.com.
We'll be back Friday… Take care!
For the Rundown,

Aaron Gentzler