Inflated Opinions (And Dreams)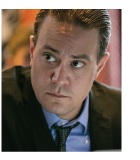 "Clearly your readers don't understand Section 230," our first reader says regarding politicians' demands to repeal the Internet regulation.
"If repealed, it would ENCOURAGE censorship, not prevent it; it would allow lawsuits to be filed for 'objectionable' content posted by third parties. Further, free speech would only apply to the government regulating said speech.
"People need to at least study a topic before subjecting us to their opinions."
It's a real Catch-22. On one hand, you don't want big tech to be bulletproof, hiding behind legislation when it suits them. On the other hand, you don't want them to curtail protected free speech for fear of reprisals. No easy answers.
Another reader comments on Americans griping about $600 stimulus payments — particularly when they don't need them.
"Maybe people have inflated ideas about what 'needs' are," she writes. "Our desires have outstripped our needs, and our dreams have outstripped reality.
"The American Dream… at what cost? We've become slaves to everything new, gleaming, up-to-the-minute and MADE IN CHINA."
As always, thanks for writing in…
Send your opinions to, TheRundownFeedback@SevenFigurePublishing.com.
Your Rundown for Friday, Jan. 15, 2021…
From Billions to Trillions…
If our contributor thought $600 stimulus payments were inflated, look out. Here comes Biden's nearly $2-trillion stimulus plan.
"The package, which includes further direct payments to Americans and money for local governments, is intended to help resuscitate a struggling US recovery from the pandemic," The Financial Times reports. "It follows $900 billion of aid agreed by lawmakers last month."
And equities markets aren't loving the idea… At the time of writing, the Dow's lost more than 1% market cap, over 350 points.
"In Europe, the continent-wide Stoxx 600 dropped 0.8% by early afternoon, while Frankfurt's Xetra Dax fell 1% and London's FTSE 100 fell 0.9%."
Hmm. Perhaps it has something to do with this? "In his speech on Thursday, president-elect Joe Biden… called on wealthy individuals and corporations to pay their 'fair share,'" FT says.
"The second stage of Mr Biden's economic plan, set to be announced next month, is expected to include longer-term spending plans in areas such as infrastructure — with funding coming from taxes on companies and wealthy individuals."
According to fund manager Justin Onuekwusi of Legal & General Investment Management: "The bit that's really taken the market by surprise is the taxation that was mentioned.
"The market always believed that a tax rise would come, but we didn't expect to hear about it so early."
The taxman always cometh…
Market Rundown for Friday, Jan. 15, 2021
S&P 500 futures are down 40 points to 3,750.
Oil is down 1.5% to $52.79 for a barrel of West Texas crude.
Gold is down $12.60 to $1,839.30 per ounce.
Bitcoin's pulled back almost 6% to $37,090.
Send your comments and questions to, TheRundownFeedback@SevenFigurePublishing.com.
We're taking Monday off in remembrance of Martin Luther King Jr. Day. We'll be back Wednesday… Take care.
For the Rundown,

Aaron Gentzler