Biden's "Buy American" Executive Order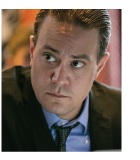 A reader responds to feedback about Biden, taxes and concerns about a loved one's struggling business…
"If your son didn't have any profits in 2020, why would he be worried about increased taxes? 
"It seems to me Biden's first job — and the one he is working on — is to get Covid under control so your son can even have a business. 
"If the former idiots who ran the country for four years had not been 'asleep at the switch' we would probably not have so many Covid problems that interfere with all aspects of our lives."
If I may, the small business owner's likely looking beyond the scorched-earth year 2020 to future tax consequences. Just my two cents…
Our next contributor responds to a reader's missive Friday…
"To Mr. 'Scorched Grits': Churches and local organizations already provide help. I know. My church runs a monthly food giveaway in a fairly affluent suburb. But it's not enough. 
"If you make enough money to be in the group Biden wants to tax, consider it a fee for living in a country that has promoted wealth beyond most people's wildest dreams."
And our final contributor today says: "As far as I'm concerned, the Republicans need to get on the tax-the-rich bandwagon, and tax anything above $1 million at 90%."
We think this is tongue in cheek?
Send your opinions to, TheRundownFeedback@SevenFigurePublishing.com.
Your Rundown for Monday, Jan. 25, 2021…
Biden's "Buy American" Executive Order
The president is expected to sign another executive order today…
"The order would set in motion several changes to the implementation of the laws requiring federal government agencies to procure materials and products domestically," according to The Hill.
The order would also create a new role at the White House Office of Management and Budget (OMB) to ensure follow-through on the order.
"It would create a central review of waivers for Buy American requirements with the aim of reducing the number of unnecessary waivers, which allow agencies to purchase goods overseas. It would also call for a website where waiver requests can be publicly viewed," says The Hill.
"And it would direct federal agencies to use the manufacturing extension partnership, a network of small and medium-sized businesses across 50 states and Puerto Rico, to ensure that agencies are connecting with new domestic suppliers."
The executive order is framed as the fulfillment of Biden's campaign-trail promise to invest $400 billion in domestic procurements during his first term in office.
We note Trump signed a similar executive order during his first days in office. Do you think Biden's order will have a greater impact… or not?
Write in with your opinions on "Buy American"…
Market Rundown for Monday, Jan. 25, 2021
S&P 500 futures are barely in the green at 3,838.
The same is true for oil at $52.30 for a barrel of WTI.
Gold is up $9.10 per ounce to $1,865.30.
Bitcoin's up 6.4% this morning to $34,831.
Send your comments and questions to, TheRundownFeedback@SevenFigurePublishing.com.
We hope your week's off to a good start. We'll be back Wednesday.
For the Rundown,

Aaron Gentzler