Silver… ASAP!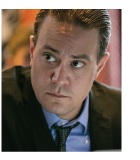 Readers were onto something…
The 38th governor of Minnesota — and professional wrestling star — Jesse Ventura gave a bombastic interview over the weekend at Russia Today (RT) claiming…
"Everybody talks about a minimum wage," Ventura said, "I say it's time for a maximum wage—how about $12 million a year, $1 million a month?"
We'll have more of your opinions on a national maximum wage on Wednesday…
Send your opinions to, TheRundownFeedback@SevenFigurePublishing.com.
Your Rundown for Monday, Feb. 1, 2021…
Silver… ASAP!
Another story catching fire over the weekend? Silver's speculative frenzy…
According to Bloomberg: "Retail sites for silver have been overwhelmed with demand for bars and coins, suggesting the frenzy that roiled [stock] markets last week is spilling over into physical assets."
"Demand was 10 times a typical Sunday yesterday, and today I would say six times," says precious metals dealer Tyler Wall. "Everyone is calling us saying 'I want to buy gold and silver ASAP.'"
Bloomberg notes: "Buying continued on Monday, and spot silver and futures jumped to breach $30 an ounce." In other words, silver prices not seen since 2011.
"If we break out of the $29 level, there is open air space all the way back up to $50," we quoted Daniel Pavilonis of RJO Futures on Friday. So, is silver on its way to $50? It's quite possible, and we recommend you buy when silver's still on its way up…
[Editorial note: If you've been a Rundown reader for any length of time, you know we've recommended diversifying with precious metals as a long-term investment and hedge.
And one of the best ways we know to buy and store silver, gold and more is with Hard Assets Alliance where — we're told this morning — there is still silver available… but not much.
While there's no telling how long WallStreetBets' interest will last, given all the catalysts still ahead for silver, we'll see many more days like today.
So, in order to see up-to-the-minute pricing on what is available you can open a free account today. It's easy to get started, and we've even created a special page today for readers who want to get some inflation protection with silver… Learn how to open your FREE account today.
You should know our firm owns a piece of Hard Assets Alliance, so you can assume we'll collect a small cut once you fund your account… But we wouldn't have made the investment if we weren't enthusiastic about what Hard Assets Alliance can do for investors like you!]
Market Rundown for Monday, Feb. 1, 2021
S&P 500 futures are up 1% to 3,754.
Oil's up almost $1 to $53.09.
Gold is up $18.20 to $1,865.50.
Bitcoin is up 4% to $33,760.
Send your comments and questions to, TheRundownFeedback@SevenFigurePublishing.com.
We hope your week's off to a great start. We'll talk more Wednesday.
For the Rundown,

Aaron Gentzler