Wall Street vs. Reddit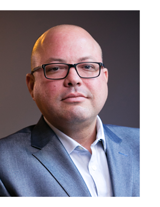 Last week, while the general markets gave up some of their gains…
Pure chaos gripped brokerage firms and hedge fund managers as shares of GameStop (NYSE: GME) shot up over eight times their historic all-time highs.
The culprit here was a short squeeze on the shares that exposed the positions of Citadel LLC, a hedge fund company under Melvin Capital.
But to understand what happened, and why the markets and financial media are losing their minds over this, we need to start at the beginning…
First off, if you aren't sure why this happened, I encourage you to check out this page on short squeezes.
This should give you a baseline on what we'll be talking about today and the rest of this week.
Now onto what we're looking at…
David vs. Goliath
Wall Street hedge funds are notorious for doing hit pieces on stocks they think have no value.
Think about failed companies in the past – Sears, Enron, Freddie Mac… companies who's stock for one reason or another plummeted to nothing after something exposed their company.
When hedge funds and big institutional money target a company as dead to rights, it usually means that there's a good reason behind the play…
But sometimes this backfires on the big players.
And this time, they were exposed by one of the most unlikely group of investors.
Robinhood in Hot Water — Again….
Robinhood was the first broker to offer free trading on its platform.
And their whole model was based on giving retail investors a way to access the markets without huge hoops to dive through.
Unfortunately, despite their righteous goals, they've been plagued with scandal after scandal since their founding in 2013.
And the latest scandal this past week has politicians on both sides of the aisle agreeing something needs to change…
The Ripple Effects on the Rest of the Market
GameStop and AMC weren't the only targets of potential squeezes.
This morning, precious metals (specifically silver) were targeted by traders around the markets.
The fervor to short squeeze everyone out there is high.
And who knows where or when it will stop…
An Analyst's Take on the Action
Shares that are being short squeezed have hit historic all-time highs.
But is now the time to buy?
Or should you sit back and watch the action from the sidelines?
There are plenty of analysts out there with their own opinion.
And a few of them have some interesting takes on the action.
Is the Rally Against Shorts Warranted?
All this week you'll be hearing about shorting stocks from the financial media.
They'll talk about how dangerous they are, how ill advised and risky it is and why these hedge funds made huge errors.
But what you won't hear is why shorting exists in the first place and what the benefits to it are.
Shorting stock, just like buying stock, has a place in the markets.
And this analyst clearly explains the benefit.
That's all from me today.
What's your take on the whole situation? Did you make any money from last week's fervor or did you sit back and watch the action?
Let me know by shooting me an email at AskRay@SevenFIgurePublishing.com.
Tomorrow, we'll be joined by Robert Williams with his own unique take on the situation.
To a bright future,
Ray Blanco