A Matter of Survival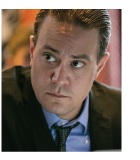 "For perspective, here is my experience with large minimum wage increases," a reader writes.
"I was the CFO at a medium-sized company that employs a mix of full-time positions and temporary hourly workers (mostly local college students). Our state passed a large, three-year minimum wage increase.
"Since we had additional expenses, but were in no position to pass those increases to our customers, we revised our employee mix.
"We created two new crucial full-time positions, and let about thirty of our temporary workers go and cut hours for many of those who stayed. 
"The net result was that we cut our spending on temporary wages by a third, despite the remaining workers seeing an hourly wage increase.
"Nobody was happy with the result, but the company survived."
Send your opinions to, TheRundownFeedback@SevenFigurePublishing.com.
Your Rundown for Friday, Feb. 5, 2021…
The Green Edge
This morning at Bloomberg we read: "The solar industry has been on a tear.
"Several stocks in the sector hit all-time highs last month. Investors seem eager for more solar companies to go public."
Why wouldn't investors have an appetite for solar companies when the newly-installed president rejoined the Paris Climate Agreement on Jan. 20, indicating he'll make the environment one of his top priorities?
But the solar sector's a heartbreaker. "Earlier boom times ended painfully," Bloomberg notes. "The collapse of SunEdison Inc. — the world's largest renewables company before its 2016 bankruptcy — stung the solar industry."
So here's an alternative: The First Trust Nasdaq Clean Edge Green Energy UCITS ETF (ticker: QCLN) holds a broad portfolio of companies in the clean energy industry, and tracks the equity index called the Nasdaq Clean Edge Green Energy Index.
According to ETF.com: "Eligible companies must be manufacturers, developers, distributors, or installers of one of the following four sub-sectors:
advanced materials (that enable clean-energy or reduce the need for petroleum products)
energy intelligence (smart grid)
energy storage and conversion (hybrid batteries),
renewable electricity generation (solar, wind, geothermal, etc)."
The ETF has a one-year return of 187%, and since QCLN's inception in Feb. 2007: 10.1%. Not exactly mind-blowing, but at least it's firmly in positive territory.
(Contrasted with TAN, the popular Invesco Solar ETF that's experienced out-of-this-world growth — with a one-year return of 190% — but has a negative 4.4% return since TAN's inception in Apr. 2008. Ouch.)
And if you're wondering, QCLN's top-three holdings — of 45 total — are Tesla (up 20% YTD), Plug Power Inc. (up 99.6% YTD) and Enphase Energy (up 11.5% YTD).
Our advice? Don't simply rely on solar stocks to get exposure to 2021's green boom. Diversify…
Market Rundown for Friday, Feb. 5, 2021
S&P 500 futures are up 18 points to 3,882.
Oil's up 1% to $56.79 for a barrel of West Texas Intermediate.
Gold's up $11.40 to $1,803.20 per ounce.
Bitcoin is up almost 2% to $38,256.75.
Send your comments and questions to, TheRundownFeedback@SevenFigurePublishing.com.
Thanks for reading, and enjoy your weekend…
For the Rundown,

Aaron Gentzler