Wage Garnishment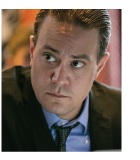 The morning after a lopsided Super Bowl, a reader says: "I'm personally appalled by how much professional athletes make, but I would never infringe on the freedom they and their team owners have to negotiate a contract.
"The problem with maximum pay (and all socialism), is that taken to its logical conclusion, everyone gets 'the same.'
"And given our trend towards globalism, simple math will tell you that when we average across the world, most everyone gainfully-employed in the U.S., is going to take a pay cut to get to the average."
Another reader writes: "A maximum wage sounds great until you realize that it devastates high-performance operations and people.
"A better angle is an extremely high income-tax rate (without deductions) on income above $1,000,000 a year, like the 90% marginal rate that was used in the past.
"People who earned more than $1,000,000 would still keep some of what they earned, but not a whole lot."
Send your opinions to, TheRundownFeedback@SevenFigurePublishing.com.
Your Rundown for Monday, Feb. 8, 2021…
Muskcoin
In the past year, Bitcoin's lived up to 2017's mania when the flagship crypto neared $20,000… only to crash below $5,000.
Today, Bitcoin's rallying in dramatic fashion, up about 14% and surpassing $40,000. What gives?
"A regulatory filing on Monday," The Financial Times reports, "[shows] Tesla has invested $1.5 billion in bitcoin and plans to begin accepting [bitcoin] for payment in one of the highest-profile endorsements of the cryptocurrency sector by a major U.S. company.
"Tesla said it purchased the bitcoins after changing its investment policy last month to 'diversify and maximise' returns on its cash."
The investment represents about 8% of Tesla's near $20-billion war chest, according to the company's filing at the end of December.
And Tesla's co-founder Elon Musk has been an outspoken supporter of cryptocurrency, including the goofy Dogecoin which Musk has called — jokingly? — the "people's coin." (Dogecoin soared 55% Sunday after Snoop Dogg likewise endorsed the crypto.)
Regardless, Tesla offers this caveat: "We believe our bitcoin holdings are highly liquid. However, digital assets may be subject to volatile market prices, which may be unfavourable at the time when we want or need to liquidate them."
Hmm… From a diversification standpoint, Tesla's board chair Robyn Denholm says Bitcoin is just a "portion" of Tesla's cash and that the company's also diversified with "gold bullion."
[To our readers: If you've purchased Bitcoin, write in with your experience. When and why did you buy crypto in the first place? Also, do you hold gold or other precious metals? We'll publish your responses Wednesday. Thanks!]
Market Rundown for Monday, Feb. 8, 2021
S&P 500 futures are up 17 points to 3,897.
Oil is up 1.2% to $57.53 for a barrel of West Texas crude.
Gold is up 1.15% to $1,833.80 per ounce.
Bitcoin is up almost 14% to $43,651.21.
Send your comments and questions to, TheRundownFeedback@SevenFigurePublishing.com.
Have a great Monday… We'll be back Wednesday.
For the Rundown,

Aaron Gentzler