Why This Breakout "Reopen" Stock Could Double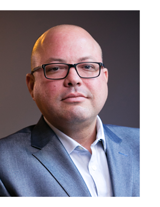 This year, the economy is expected to open up.
People are tired of being stuck at home with no place to go over the past year.
And as soon as they're able to, they'll be traveling to escape for some well-deserved vacation.
This chance increases daily as more and more people get vaccinated and we reach herd immunity.
And travel-related companies can only benefit from this increase in travel.
Today, senior analyst Jonathan "J-Rod" Rodriguez has one company that he thinks has the potential to double in the coming months from this shift in human activity.
Click the video below to see what he has to say:
Remember, breakout stocks like these often have gone well beyond the current price to untold new heights.
A breakout is just beginning, and if you get in early, you can make a killing later on.
Profits for these "reopen" stocks have yet to be realized, so you'll want to act before they do.
If you haven't already, click here to see what Jonathan has to say.
To a bright future,
Ray Blanco