Spotlight on Small-Cap Stocks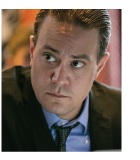 "Bitcoin has value only because enough people deem it has value," says our contributor today.
"There is a lot to Bitcoin's scarcity argument because of the limited number of coins, but with so many other cryptos out there, you don't know which will survive and which will fail.
"So why won't Bitcoin Cash take over from Bitcoin if enough people decide to move into this digital currency?
"Personally, I don't believe Bitcoin will be the one to thrive in the end. Remember AOL or Netscape? These were some of the top dot-com businesses in the 90s; Bitcoin might follow in their footsteps.
"I am a believer in blockchain technology, but I don't believe just one crypto will take over the world. Unlike gold, which is a singular element.
"Until someone can prove to me without a doubt that Bitcoin will be the one and only, then I will not buy it. In fact, I think Ethereum has a better future than Bitcoin."
Per scarcity, the maximum number of Bitcoins is capped at 21 million. Currently, there are about 2 million Bitcoins left to be "mined." We'll take a deeper dive into Bitcoin Cash and Ethereum on Wednesday…
Send your opinions to, TheRundownFeedback@SevenFigurePublishing.com.
Your Rundown for Monday, Feb. 22, 2021…
Spotlight: Russell 2000
The market's turning the spotlight on small-cap stocks, and has been since November of last year.
Take for example, the Russell 2000 index, up more than 47% since that time. By comparison, the S&P 500 is up just 15% for the same time period.
"For months during the pandemic," The Financial Times says, "investors favoured fast-growing tech stocks that were the winners of a shift towards working and shopping online.
"But November's Covid-19 vaccine breakthroughs prompted investors to shift towards… the Russell 2000."
"Investors have started to see the light at the end of the tunnel and think about the world post-lockdowns," says BlackRock's Russ Koesterich.
[This is interesting: don't just think "biotech" in relation to small-cap stocks and pandemic recovery. "The Russell 2000 is more heavily weighted to financial stocks at about 14% — compared with about 10% for the S&P 500," FT says.
"The small-cap index also leans more towards regional banks that are exposed to traditional lending, while the larger financials on the blue-chip index have a greater bias to trading and investment banking."]
That being said, do small-cap stocks still have room to rally? According to Barron's: "The key factors are excess liquidity, lower valuations, and prospects for more government spending as Democrats forge ahead with a $1.9 trillion economic revival package."
As for the last, the next stimulus package seems to be a lock. "House Democrats unveiled the most recent version of President Joe Biden's $1.9 trillion stimulus bill on Friday," CNET reports. "[Their] aggressive timeline would deliver a new stimulus payment as soon as next month."
All to say, there's more to the Russell 2000's boom. Easy exposure? iShares Russell 2000 ETF (ticker: IWM).
Market Rundown for Monday, Feb. 22, 2021
S&P 500 futures are down 32 points to 3,870.
Oil is up 2.3% to $60.60 for a barrel of West Texas crude.
Gold's up 1% to $1,795.50 per ounce.
Bitcoin is letting off steam this morning: down 11% to $51,250.
Send your comments and questions to, TheRundownFeedback@SevenFigurePublishing.com.
We'll talk more Wednesday. Hope your week's off to a good start…
For the Rundown,

Aaron Gentzler