GameStop: Thank you, Next…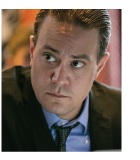 "I'm sure you've heard of the stock buying frenzy that happened earlier this year," says our cannabis stock authority Ray Blanco.
"Retail traders, mostly centered around a Reddit discussion group called WallStreetBets, bid up the prices of some highly shorted stocks to the stratosphere.
"At the center of the buying war was GameStop," says Ray, "a highly shorted brick-and-mortar video game retailer.
"Already up many hundreds of percent, shares of GameStop soared over 2,500% from where they were in January after an Elon Musk tweet with a single word: 'Gamestonk!'
"Prices for GameStop and a number of other names quickly subsided as retail trading shut down at a number of free brokerage services.
"But the retail horde quickly moved on to other names…
Send your opinions to, TheRundownFeedback@SevenFigurePublishing.com.
Your Rundown for Wednesday, Feb. 24, 2021…
Potstonks!
"Cannabis names soared in the middle of February, handing over quick double-digit gains," Ray says.
"And while prices have quickly come down to Earth, that doesn't mean we won't see pot stock prices move higher from here… and not from social media hype! Fundamentally, the legal pot market just keeps getting stronger… and it's still just getting started.
"Canada, the most mature pot region in the world, keeps growing sales at an accelerated pace. Sales in the country more than doubled last year over 2019. What's more, January sales have come in much stronger than last December's.
And stateside? "Overall, state tax and revenue data showed that Americans spent $18.3 billion on cannabis last year, a 71% increase over 2019's state legal sales of $10.7 billion," Ray says.
"It's those growth numbers that are driving cannabis stocks to new highs this year.
"In the meantime, at the federal level, a push to legalize is on," he continues. "Democrat senators are promising to legalize this year, with Majority Leader Chuck Schumer making it a priority and merging various cannabis reform bills.
"Legalizing will help cannabis companies enjoy tax benefits other industries do, such as paying taxes on net income rather than gross profit. That means higher profits to come even from existing operations.
"The legal pot market continues to boom!" Ray concludes. "Looking ahead, prospects are bright."
[The Rundown wants to hear from you: Have you invested in pot stocks? Which marijuana stocks are you eyeing right now? Last, do you think federal legalization will make a difference for you as an investor, and for cannabis stocks in general?
Thanks for your feedback.]
Market Rundown for Wednesday, Feb. 24, 2021
S&P 500 futures are down 9 points to 3,870.
Oil is up 1% to $62.37 for a barrel of WTI.
Gold is down almost 1% to $1,788.80 per ounce.
Bitcoin is up about 5% to $49.296.
Send your comments and questions to, TheRundownFeedback@SevenFigurePublishing.com.
We'll have more to say Friday; in the meantime, have a great couple days.
For the Rundown,

Aaron Gentzler