A Reader's Pot Portfolio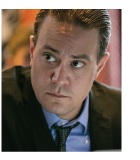 On Wednesday, we asked readers if they've invested in pot stocks. So, a contributor gives us a peek at his pot portfolio…
"Thanks in part to my pot stocks, my overall portfolio has done well over the last year. Currently, I have positions in:
Aphria Inc (APHA)
Aleafia Health Inc (ALEAF)
Canopy Growth Corp (CGC)
Kopin Corporation (KOPN)
KushCo Holdings Inc (KSHB)
Liberty Health Sciences Inc (LHSIF)
Medical Marijuana Inc (MJNA)
Medicine Man Technologies Inc (SHWZ)
22nd Century Group Inc (XXII)
"Always good to hear how the marijuana market is bound to expand. Look forward to The Rundown everyday!"
Thanks to our reader for pulling back the curtain on which stocks he's purchased. (Please keep in mind, The Rundown is not endorsing the stocks listed above.)
Send your opinions to, TheRundownFeedback@SevenFigurePublishing.com.
Your Rundown for Friday, Feb. 26, 2021…
Crypto Platform + Direct Listing
On the topic of crypto scams, a reader writes: "Fortunately, I don't have as much to lose as the story headlining your Nov. 4 issue, but I lost 0.47 Bitcoins that I bought at around $4,000; plus another 2.8 Bitcoins. Unfortunately that represents almost 100% of my savings — apart from a small pension — with a young family to support.
"Last week, I lost money to a scammer called Broker XP which has stopped trading because of an action against them from the UK's Financial Conduct Authority (FCA). They were supposed to return deposits so they could get a new licence (from Estonia, I believe)."
We feel absolutely sick for our reader. An Internet search of Broker XP leads to a page that says: "Stop! It's a Scam! Your money is not safe if you are trading with this unregulated, off-shore broker."
Buyer beware… Then there's Coinbase.
"Coinbase, the largest US-based cryptocurrency exchange, revealed the scale of its business for the first time in paperwork for a long-awaited public listing that comes during a booming market for bitcoin and other digital coins," says a Financial Times article.
Coinbase amassed $1.3 billion in revenue in 2020 which represents a significant increase from the year before when the exchange generated $534 million.
"The company's public debut, the first for a large US cryptocurrency exchange, is likely to rank as one of this year's largest new tech listings and would mark a milestone for backers of the emerging sector."
And Coinbase is reportedly seeking a direct listing — instead of an initial public offering — perhaps as soon as March. "A direct listing is just what it sounds like: direct," Crunchbase says. "It brushes off most of the pre-trading steps that traditional IPOs take and gets straight to trading.
"There's no setting a price range, settling on a per-share sale price (though a reference price is determined), going on a roadshow to woo investors or selling a block of shares to institutional investors before hitting the market."
For Coinbase, there's no need for the dog and pony show — the crypto exchange has plenty of brand recognition. But expect volatility when Coinbase goes public because there's no lockup period for private shareholders to sell their stock.
The shorthand? While we wouldn't recommend jumping aboard Coinbase when it becomes a publicly-traded company (too much volatility), we would recommend Coinbase's platform for buying crypto. If you so choose…
Market Rundown for Friday, Feb. 26, 2021
S&P 500 futures are up 15 points to 3,840.
Oil is down almost 1.7% to $62.46 for a barrel of West Texas crude.
Gold is down $16.80 to $1,758.50 per ounce.
Bitcoin is down almost 4.5% to $46,726.48.
Send your comments and questions to, TheRundownFeedback@SevenFigurePublishing.com.
We hope you have a wonderful weekend. We'll catch up next week…
For the Rundown,

Aaron Gentzler